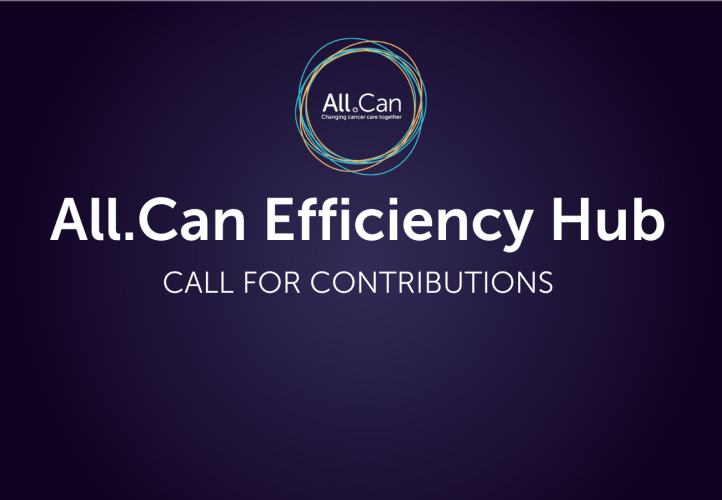 Since May 2019, the All.Can Efficiency Hub has been gathering examples of innovative projects and initiatives that have a positive impact on the efficiency of cancer care. By making best-practice examples readily accessible, the Efficiency Hub aims to create a learning community around efficient practices in cancer care that deliver better outcomes for patients and value for society, and help organisations find and implement potential solutions to common issues. With its truly global scope, the Efficiency Hub welcomes contributions from all around the world, across the entire cancer pathway and for all cancer types.
There are currently 28 case studies featured on the Efficiency Hub, including:
To build on this knowledge base, stakeholders are invited to submit new examples by filling out the form on the All.Can website. Additional examples are also collected in partnership with the European Commission-funded Innovative Partnership for Action Against Cancer (iPAAC) Joint Action, through a survey on best practices in efficiency of cancer care in hospitals across Europe.
You can browse the Efficiency Hub here and find out about the methodology used to assess submissions here.