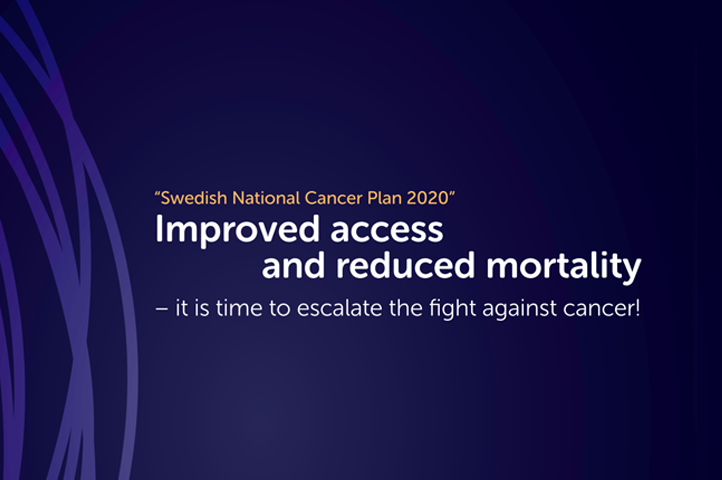 All.Can Sweden – also known as the Cancer Commission – has published a policy report calling for national IT standards and improved coordination of care across the country.
The report – Improved access and reduced mortality – it is time to escalate the fight against cancer! – calls for the country's parliament to adopt the Swedish National Cancer Plan 2020, which aims to improve patient outcomes by reducing inefficiency in various areas of cancer care.
Sweden's healthcare ranks among the best in the world, and its survival rates for many cancers are above the European average. Unlike in many other countries, Sweden does not in any way suffer from a lack of resources. The report notes that, in the past two decades, the number of doctors working in Sweden has risen by 66%, while the country currently has more nurses than ever before. However, the Cancer Commission has noted shortcomings in Swedish cancer care.
Where Swedish cancer care falls down is in the organisation and allocation of resources. The Cancer Commission's report identifies specific areas of weakness, including IT, leadership, knowledge management and patient involvement in care. Access to healthcare is hindered by long waiting times, postponed surgeries and socioeconomic inequalities, and many patients are dissatisfied with the level of psychosocial care they receive.
Coordination among national and regional services is poor. The report proposes the creation of local federations and Comprehensive Cancer Centres to 'create a strong national culture of coordination'. The Cancer Commission also recommends the implementation of national IT standards, saying the current system is 'catastrophic' – not only in cancer, but all areas of healthcare and medical research. It calls for the Swedish Patient Data Act to be updated to reflect modern technological advances.
The proposed National Cancer Plan 2020 would aim to increase five-year survival rates from the current level of 65% to at least 75%. Other ambitions include: improved public health campaigns to reduce lifestyle-related cancer risks, such as smoking and sun exposure; the introduction of HPV vaccination for boys; reduced waiting times; more people being offered rehabilitation after their initial illness; and more opportunities for healthcare professionals to conduct research.
For more information, read the full report in Swedish or summary report in English, or visit the Cancer Commission website (Swedish).