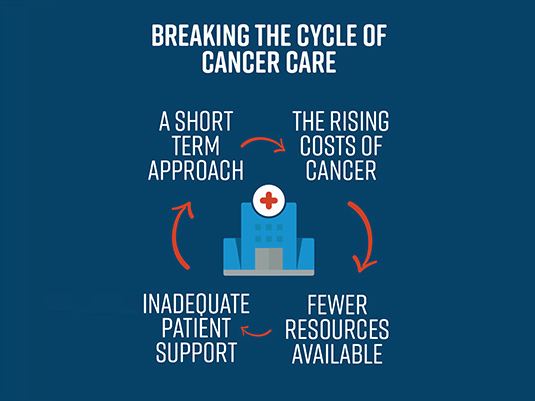 On Wednesday 5 July, Bristol-Myers Squibb organised and supported a meeting of the Transforming the Cycle of Cancer Care Working Group, in partnership with The Patients Association.
The meeting followed the publication of the Working Group's first report earlier this year, which made a number of recommendations about how the NHS could 'do more with less' by introducing best practice across cancer services. At this meeting, attendees looked at this issue in more detail and asked how the group of initial recommendations could be put into practice, taking into account both the opportunities available as a result and what barriers might first need to be overcome.
Examples of successful best practice initiatives were discussed at the meeting, including a new report from Cancer Research UK which has found that cancer multidisciplinary team meetings could be made far more efficient that they currently are,1 and Breast Cancer Now's Service Pledge programme, which uses patient feedback to improve the design of services.2
It was a successful meeting and attendees agreed to continue working together. A full report drawing on these discussions will be published by the Group later this year.
All.Can UK is a partnership between Bristol-Myers Squibb and The Patients Association.