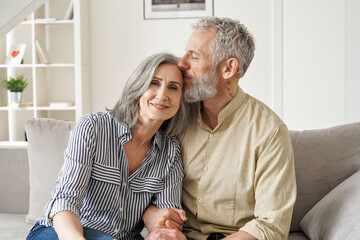 Summary
Treatment for blood cancer can be complex and arduous.1 Many people are treated as outpatients and spend large amounts of time travelling to and from the hospital.2 This can be disruptive, uncomfortable and can place people at risk of infection.2 3 At a hospital in Rome, Italy, clinicians developed a care pathway which allows for continuity of care between the hospital and a person's home.2 4 Haematologists at the hospital refer people with blood cancer to the pathway, enabling them to receive multidisciplinary care at home based on a customised plan.2 The hospital's domiciliary care team manages care, which provides access to psychological support, an on-call nurse and a specialist haematology emergency unit based at the hospital. The care pathway has reduced the number of unnecessary hospital visits for people with blood cancer and enabled specialist care to continue largely uninterrupted during the COVID-19 pandemic. 4
Challenge
In Italy, an estimated 226,000 people are living with blood cancer at any point in time.5 Blood cancers occur when there is an overproduction of malignant blood cells.6 The three most prevalent types are lymphoma, leukaemia and multiple myeloma.7
People with blood cancer have complex and specific needs,1 2 often requiring care from a range of different healthcare professionals.8 This can be impractical and overwhelming for both people undergoing treatment and their loved ones, representing a considerable psychological and emotional burden.9
Frequent hospital visits for different kinds of outpatient treatment can be highly disruptive to a person's life due to factors such as long travel times, the cost of travel and being isolated from family.3 10 Many people with blood cancer undergo chemotherapy as part of their treatment, which can weaken the immune system; together, regular hospital visits and chemotherapy could place them at greater risk of infection.11 The side effects of treatment, such as nausea and fatigue, can also make travelling to and from hospital unpleasant. In addition to distressing both the person with cancer and their loved ones, side effects could disrupt the treatment process.12
Solution
In 2008, haematologists at Policlinico Umberto I university hospital in Rome developed a care pathway to improve continuity of care between the hospital and home for people with blood cancer, who are receiving treatment from outpatient services.2 The initiative, which  is supported by the Italian Association Against Leukaemia, Lymphoma and Myeloma delivers care from the point of diagnosis through to active treatment, survivorship or end-of-life care.4 2 It aims to prevent unnecessary hospitalisations and allow access to appropriate, home-based care where safe and appropriate.
A hospital-based haematologist will refer a person with blood cancer to the pathway, assessing their eligibility and developing a customised care plan in collaboration with the hospital's domiciliary care team.2 4
People who are referred to the pathway are given access to psychological support, an on-call nurse and a specialist haematologic emergency unit based at the hospital.2 Access to these specialist services reduces the risk of people having to make unplanned visits to emergency departments.4
What has been achieved?
In 2020, 131 people were treated at home via the care pathway.2 Most of them and their families reported that they were satisfied with the programme, and that the cost of home care was lower than hospital-based care.13
Throughout the acute phases of the COVID-19 pandemic in Italy, the care pathway allowed Policlinico Umberto I's haematology unit to continue delivering care to people with blood cancer in their homes.4
Next steps
Following the success of the care pathway, the haematologists in charge of the service hope it can be expanded to neighbouring regions in Italy.4 They plan to implement telemedicine as one of their services so they can reach more people with blood cancer. As the number of people using this service grows, the team also hopes to recruit more doctors and nurses who specialise in blood cancers.
References:
Blood Cancer UK. 2022. Blood cancer treatment planning.
Cuccurullo D. 2022. Interview with The Health Policy Partnership [written correspondence]. 25/01/22
Rocque GB, Williams CP, Miller HD, et al. 2019. Impact of Travel Time on Health Care Costs and Resource Use by Phase of Care for Older Patients With Cancer. Journal of clinical oncology : official journal of the American Society of Clinical Oncology 37(22): 1935-45
Cartoni C, Girmenia C. 2022. Interview with Catherine Hodge and Alexandrine Lawrie at The Health Policy Partnership [video call]. 20/06/22
Guzzinati S, Virdone S, De Angelis R, et al. 2018. Characteristics of people living in Italy after a cancer diagnosis in 2010 and projections to 2020. BMC Cancer 18(1): 169
Savona MR, Malcovati L, Komrokji R, et al. 2015. An international consortium proposal of uniform response criteria for myelodysplastic/myeloproliferative neoplasms (MDS/MPN) in adults. Blood 125(12): 1857-65
Lu J, Zhang Y, Wang S, et al. 2020. Analysis of Four Types of Leukemia Using Gene Ontology Term and Kyoto Encyclopedia of Genes and Genomes Pathway Enrichment Scores. Comb Chem High Throughput Screen 23(4): 295-303
Blood Cancer UK. 2022. Blood cancer treatment types.
Leukaemia Care. 2020. The emotional impact of a blood cancer. Worcester, UK: Leukaemia Care
All.Can. 2019. Patient insights on cancer care: opportunities for improving efficiency. London: All.Can
Cornejo-Juárez P, Vilar-Compte D, García-Horton A, et al. 2016. Hospital-acquired infections at an oncological intensive care cancer unit: differences between solid and hematological cancer patients. BMC Infect Dis 16: 274-74
Payne S, Jarrett N, Jeffs D. 2000. The impact of travel on cancer patients' experiences of treatment: a literature review. Eur J Cancer Care (Engl) 9(4): 197-203
Claudio Cartoni, Gregorio Antonia Brunetti, D'Elia GM. 2007. Cost analysis of domiciliary program of supportive and palliative care for patients with hematologic malignancies. Haematologica 92(5)