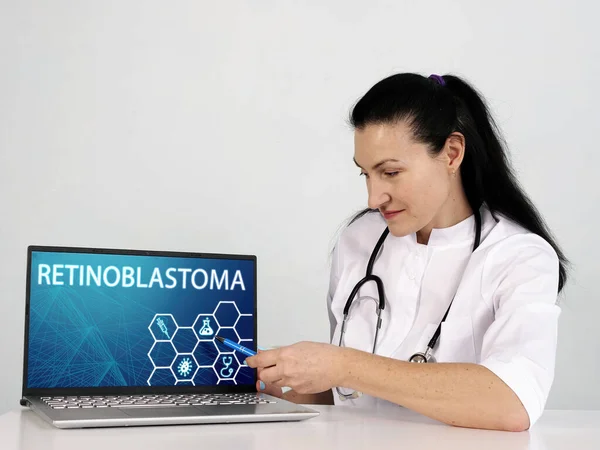 Summary
Retinoblastomas have a high mortality rate across French-speaking sub-Saharan African countries, but a 95% cure rate in high-income countries.1 These poor outcomes are attributed to late diagnosis and treatment, refusal and abandonment of treatment, and poor health infrastructure.2 In 2010, the Alliance Mondiale Contre le Cancer (AMCC), the French branch of the International Network for Cancer Treatment and Research (INCTR), launched a programme to 'support early diagnosis, treatments and the rehabilitation of children with retinoblastoma in sub-Saharan African countries'.3 Since its inception, the programme has expanded into 20 countries and has led to a 85% remission rate in retinoblastomas.3
Challenge
The burden of childhood cancer is high across French-speaking sub-Saharan African countries. These high cancer rates are partially attributed to 40% of the population being under the age of 15, meaning childhood cancers make up 5% of the national cancer burden in comparison to France, where it is only 0.5%.2 Higher rates of childhood cancer are also caused by poverty and insufficient infrastructure, as well as a lack of awareness, trained staff or access to diagnostics and treatment.2.
Retinoblastoma is a cancer of the retina that occurs in 1 in 15,000 births.4 It has a cure rate of 95% in high-income countries, with a median age of diagnosis at less that 2 years old.1 However, in some low- and middle-income countries the mortality rate is as high as 95%.5 This vast disparity is attributed to severe delays in diagnosis and treatment, refusal and abandonment of treatment, and poor health infrastructure.
Care for retinoblastomas across sub-Saharan Africa is limited.2 Only four countries offer subspeciality training in paediatric oncology and even these services are hampered by a lack of treatment options, drugs and supportive care.6
Solution
In 2010, the AMCC, with support of the Sanofi Espoir Foundation, created a programme to 'support early diagnosis, treatments and the rehabilitation of children with retinoblastoma in sub-Saharan African countries'.2 The programme chose to target childhood cancer, specifically retinoblastoma, due to the possibility of a high cure rate and lower care costs7.
The programme aimed to improve diagnosis time, treatment efficacy and long-term survival of retinoblastoma. It sought to achieve  this by:2
providing information and training to parents and healthcare professionals, including ophthalmologists and pathologists, on the symptoms of retinoblastoma and how to identify suspected cases
providing people with access to trained healthcare professionals, timely ophthalmologic consultations, ocular imaging, ocular prosthetics, ocular surgery, laser therapy and chemotherapy
These services were made available by giving financial support to the poorest families and engaging in advocacy to reduce costs for families
facilitating research activities around retinoblastoma, including epidemiological studies
This research has been complimented by systematically registering all retinoblastoma cases.
The programme began in late 2011 in Bamako, Mali. This was due to proximity to the paediatric oncology unit at Gabriel Toure University Hospital and the Institute of Tropical Ophthalmology for Africa, but also the championing of the initiative by local doctors Dr Fousseyni Traore and Dr Fatoumata Sylla.2
What has been achieved?
Two years after its launch, the programme for the early detection, treatment and rehabilitation of childhood retinoblastoma in Mali achieved 85% complete remission in children presenting with early stage disease.4
Due to the initial success of the programme, further sites have been established in Lubumbashi, Democratic Republic of Congo (2012), Dakar, Senegal (2013), Abidjan, Cote d'Ivoire (2013), and Antananarivo, Madagascar (2014).8 In 2015, a network related to retinoblastoma across French-speaking sub-Saharan African countries was established to enable shared learning.3
There are now 27 teams across sub-Saharan Africa who provide:9
a multidisciplinary team to help in the diagnosis, treatment and rehabilitation of retinoblastoma. Each team has an onco-paediatrician, ophthalmologist and prosthetist
training of ophthalmologists by Institut Curie
training in the fabrication of prosthetic eyes
a prosthetic eye to all children who have required an enucleation (removal of the eye).
Next steps
A 2019–2029 programme is currently underway to support all the teams in establishing reference centres across sub-Saharan Africa.8 The hope is that the centres with the highest recruitment and best treatment outcomes will be able to form other teams across Africa, becoming the backbone of a retinoblastoma network in sub-Saharan Africa. This programme launched in June 2019 received funding from a Swiss Familial Foundation for 5 years.9
At the end of the fourth year of deployment, 27 teams from 20 countries will welcome around 900 retinoblastoma cases per year. All teams are able to do enucleations, and half of the teams are able to carry out conservative management of bilateral cases.9
An evaluation of the programme is planned for the end of 2023.9
Now the network of country teams is in place, continual improvement and development with the adoption of parent associations will help to meet the target of curing 500 new retinoblastoma cases every year. To try and achieve this cure rate, the programme will support the implementation of early diagnosis programmes, awareness raising, ophthalmological infrastructure support, training of healthcare professionals, data collection and improved advocacy for free treatment.9
References:
Dimaras H, Kimani K, Dimba EAO, et al. 2012. Retinoblastoma. The Lancet 379(9824): 1436-46
Bey P, Traore F, Sylla F, et al. 2014. Retinoblastoma: An exemplary tumour in young children that can be cured in low-income countries. Cancer Control 4: 111-14
International Network for Cancer Treatment and Research. 2018. Improving Early Diagnosis, Treatment and Rehabilitation of Children with Retinoblastoma in French-speaking sub-Saharan Africa. Available here: https://www.inctr.org/programs/pediatric-oncology/improving-early-diagnosis-treatment-and-rehabilitation-of-children-with-retinoblastoma-in-french-speaking-sub-saharan-africa/index.html
Rodriguez-Galindo C, Orbach DB, VanderVeen D. 2015. Retinoblastoma. Pediatr Clin North Am 62(1): 201-23
Singh G, Daniels AB. 2016. Disparities in Retinoblastoma Presentation, Treatment, and Outcomes in Developed and Less-Developed Countries. Semin Ophthalmol 31(4): 310-6
The Lancet Child & Adolescent Health. 2022. Tackling childhood cancer in sub-Saharan Africa. The Lancet Child & Adolescent Health 6(7): 445
Magrath I, Steliarova-Foucher E, Epelman S, et al. 2013. Paediatric cancer in low-income and middle-income countries. The Lancet Oncology 14(3): e104-16
Bey P, Desjardins L, Sirginano P. 2022. Early diagnosis and management of retinoblastoma. Congress of the International Society of Ocular Oncology; Leiden, The Netherlands
Desjardins L. 2023. Personal communication via email