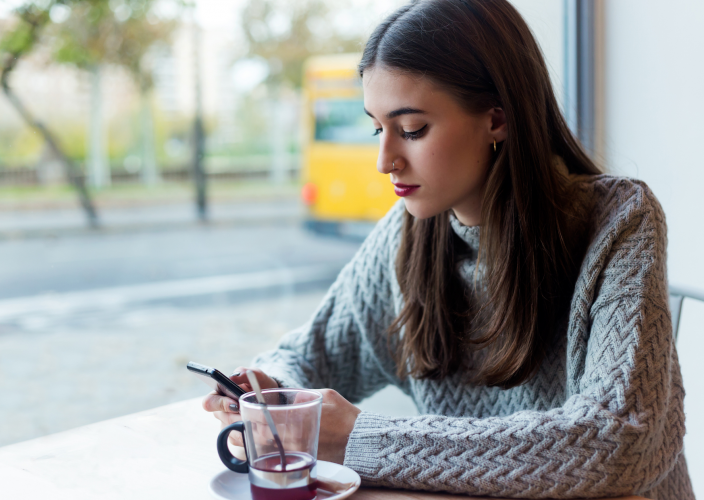 Summary
More women are living with and beyond breast cancer, with five-year survival rates above 80% across Europe.1 Women navigating treatment and survivorship may experience emotional distress,1-3 but access to psychological support is often limited.4 5 To address this issue, a team at the Institut Català d'Oncologia (ICO) developed ICOnnecta't, an eHealth cancer care tool that includes online educational materials, interactive forums and group therapy.6 Users have reported improvements in their wellbeing, quality of life and work attendance.5 Compared with in-person approaches, ICOnnecta't could reduce costs associated with cancer-related psychological distress by over 25%.5 7
Challenge
In Spain, breast cancer makes up almost a third of all cancer diagnoses among women.8 The five-year survival rate is 89%, meaning that more women are living for longer after their initial diagnosis.9
Breast cancer treatment can be disruptive and stressful,10 and women may experience anxiety, depression, work-related challenges and reduced quality of life.1-3 Many are diagnosed at an age when they still have work and caring responsibilities, and they may feel these stresses particularly acutely.1
Psychological support can help them navigate the challenges surrounding treatment and survivorship,11 but access to these services is often limited. Women with breast cancer may not be screened for psychological distress and many support services have long waiting lists.4 5 In addition, having to attend  appointments for psychological support can be disruptive and tiring.2
Solution
In 2017, the eHealth unit and psycho-oncology department at the Institut Català d'Oncologia (ICO) began developing the ICOnnecta't cancer care tool.6 The tool was co-created with patients, through focus groups, surveys and design feedback.7  It was first implemented in ICO centres in 2019 and combines user questionnaires, educational content, online forums and videoconferencing software to support women living with and beyond breast cancer.7
Using a smartphone application, women can fill in questionnaires about their care and wellbeing, including questions about emotional distress, absence from work and medication use.4 They are also able to send secure, encrypted messages to their care team. Based on this information, they are assigned to one of three levels of support:4
The ICOnnecta't Campus: an educational platform that offers videos and online resources on breast cancer, its treatment and survivorship.
Anonymous online community: users who need additional support are invited to join an anonymous online community moderated by a psycho-oncologist, specialist nurse and expert patient. The community hosts 12 forums where users can ask questions, discuss common challenges and access peer support.
Online group psychotherapy: if users continue to experience distress, they can join weekly group therapy sessions led by a clinical psychologist with expertise in cancer survivorship. They can attend up to eight sessions, each lasting 90 minutes. Three months later, they have an individual appointment with the psychologist and, if needed, are referred to a psychiatrist for further treatment options.
What has it achieved?
ICOnnecta't offers users psychological support tailored to their needs, without causing further disruption to their lives.4 It facilitates anonymous peer support and expands the geographical reach of support services.
Several hospitals in Catalonia and one in Madrid have implemented ICOnnecta't.12 13 It has also been expanded to Portugal and Poland, thanks to a €900,000 grant awarded by the European Institute of Innovation and Technology (EIT).12 By March 2021, the total number of users reached 750.5
Among ICOnnecta't users:
95% reported improvements in wellbeing
50% reported having a better quality of life
work absences were 30% lower than the national average for women with breast cancer.5
The online group psychotherapy was found to be just as effective as in-person sessions at decreasing emotional distress.14 Based on preliminary economic analysis, ICOnnecta't could reduce costs associated with cancer-related psychological distress by over 25% compared with in-person approaches.5 7
ICOnnecta't won several awards in 2020, including the EIT-Health Success Story Award and the Avedis Donabedian Award for the best innovation platform in digital health.7 15

Next steps
The team that developed ICOnnecta't is scaling it up to other types of cancer, such as advanced lung cancer and chronic lymphocytic leukaemia.7 The tool is also being made accessible to people with different levels of digital literacy.7
A larger trial of the ICOnnecta't tool, including centres in Madrid and Barcelona, began in early 2021.4
Further information
Contact
Cristian Ochoa Arnedo, Programme Lead
Email address: iconnectat@iconcologia.net
References:
Europa Donna. 2021. Breast Cancer Facts. [Updated 28/01/21]. Available here: https://www.europadonna.org/breast-cancer-facs/ [accessed: June 2021]
Aaronson NK, Mattioli V, Minton O, et al. 2014. Beyond treatment – Psychosocial and behavioural issues in cancer survivorship research and practice. European Journal of Cancer Supplements 12(1): 54-64
Maass SWMC, Boerman LM, Verhaak PFM, et al. 2019. Long-term psychological distress in breast cancer survivors and their matched controls: A cross-sectional study. Maturitas 130: 6-12
Ochoa-Arnedo C, Medina JC, Flix-Valle A, et al. 2021. E-health ecosystem with integrated and stepped psychosocial services for breast cancer survivors: study protocol of a multicentre randomised controlled trial. BMJ Open 11(3): e041548
Ochoa-Arnedo C. 2021. Quality of life of patients and survivors. Marie Skłodowska-Curie Actions Cancer Cluster Event: Cancer Research and Innovation; 19/03/21; Online. Available here: https://vimeo.com/526332279
EIT Health. 2021. Oncommunities: Online cancer support communities Available here: https://eithealth.eu/project/oncommunities/ [accessed: June 2021]
Arnedo CO. 2021. Interview with Catherine Hodge at The Health Policy Partnership [Written]. 23/06/2021
Global Cancer Observatory. 2020. Spain. Geneva: Global Cancer Observatory
Sociedad Española de Oncología Médica. 2019. Las cifras del cáncer en España. Madrid, Spain: Sociedad Española de Oncología Médica
Mokhatri-Hesari P, Montazeri A. 2020. Health-related quality of life in breast cancer patients: review of reviews from 2008 to 2018. Health Qual Life Outcomes 18(1): 338
Faller H, Schuler M, Richard M, et al. 2013. Effects of Psycho-Oncologic Interventions on Emotional Distress and Quality of Life in Adult Patients With Cancer: Systematic Review and Meta-Analysis. Journal of Clinical Oncology 31(6): 782-93
Anderton K. 2019. The ONCOMMUN Program will receive €900,000 grant to promote well-being in cancer. [Updated 11/10/19]. Available here: https://www.news-medical.net/news/20191011/The-ONCOMMUN-Program-will-receive-e282ac900000-grant-to-promote-well-being-in-cancer.aspx [accessed: June 2021]
Barcelona Health Hub. 2019. Docline and OnCommun succeed improving breast cancer treatment with their Digital Health Platform. [Updated 22/10/19]. Available here: https://barcelonahealthhub.com/blog/2019/10/22/docline-and-oncommun-succeed-improving-breast-cancer-treatment-with-their-digital-health-platform/ [accessed: June 2021]
Lleras de Frutos M, Medina JC, Vives J, et al. 2020. Video conference vs face-to-face group psychotherapy for distressed cancer survivors: A randomized controlled trial. Psycho-oncology 29(12): 1995-2003
Idi Bell. 2020. The European prjoject "Oncommun-ICOnnecta't" receives two international awards. [Updated 11/11/2020]. Available here: https://idibell.cat/en/2020/11/the-european-project-oncommun-iconnectat-receives-two-international-awards/ [accessed: June 2021]