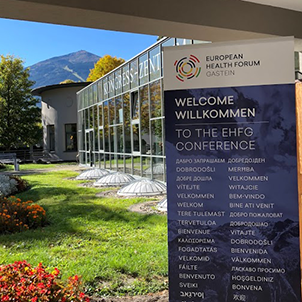 The session, entitled 'Patient insights for sustainable care – improving efficiency in care for all' focused on themes emerging from the All.Can patient survey, which has been running throughout 2018. Kathy Oliver, All.Can member and co-founder of the International Brain Tumour Alliance, moderated the session.
Lieve Wierinck MEP gave a keynote introduction by video, in which she highlighted the importance of improving efficiency in cancer care. Daniel Ratchford of Quality Health then explained how his organisation has been disseminating the international survey, and presented interim findings.
The survey asks current and former cancer patients (and carers) about inefficiencies they have encountered in their care, and where care could have been improved. Four key themes were highlighted:
Diagnosis
Lack of psychological support
Time and timing
Financial toxicity.
Both the group workshop and the panel discussion raised some interesting ideas about how patient-identified inefficiencies can be tackled to improve cancer care. All.Can will be taking the thoughts and recommendations generated from the session, and integrating them into our policy implementation phase of work in 2019 and beyond.
The full outcomes report can be downloaded here.
Further resources: