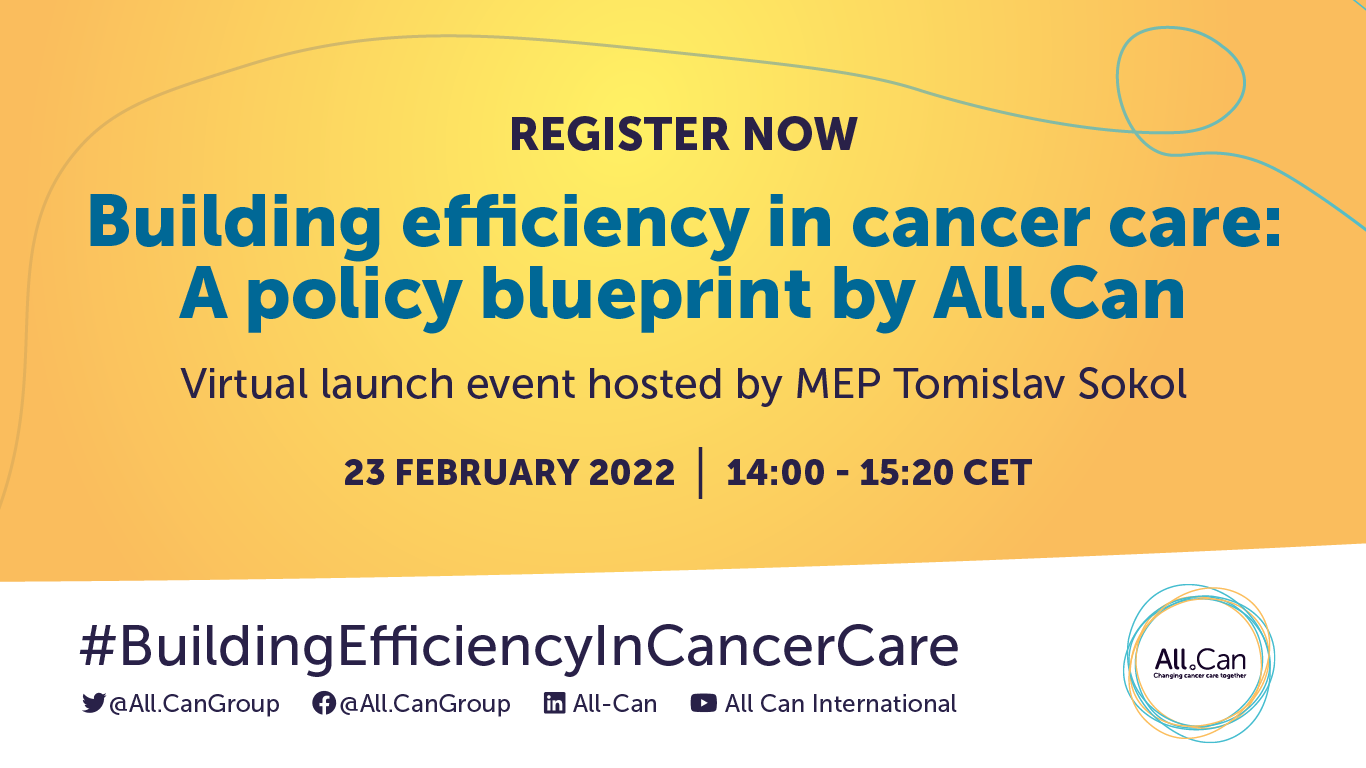 Register Download the programme
On Wednesday, 23 February 2022, All.Can will launch its new policy blueprint 'Building efficiency in cancer care', offering a common and broadly applicable framework to support collaborative policy action to improve efficiency in cancer care for better patient outcomes and more sustainable healthcare systems.
The virtual meeting hosted by MEP Tomislav Sokol will feature a high-level and multi-stakeholder roundtable, including speakers from the European Commission, the Union for International Cancer Control (UICC), and All.Can International membership.
From a people-centred and whole-system perspective, the All.Can Building Efficiency blueprint provides recommendations aimed at decision-makers for adaptation according to the national or local situation, and showcases examples of good practices from the All.Can Efficiency Hub and elsewhere to encourage their wider adoption.
Accordingly, the launch event will highlight the importance of sustained political will and multi-stakeholder collaboration at international, national and local levels, to share, adapt and scale good practices shown to improve cancer care efficiency. It will also build on the momentum around the landmark EU policy initiatives in the area of cancer, including the Europe's Beating Cancer Plan and the Horizon Europe Mission on Cancer, and show why tackling inefficiencies across the entire cancer care continuum is key to their success in the implementation phase.