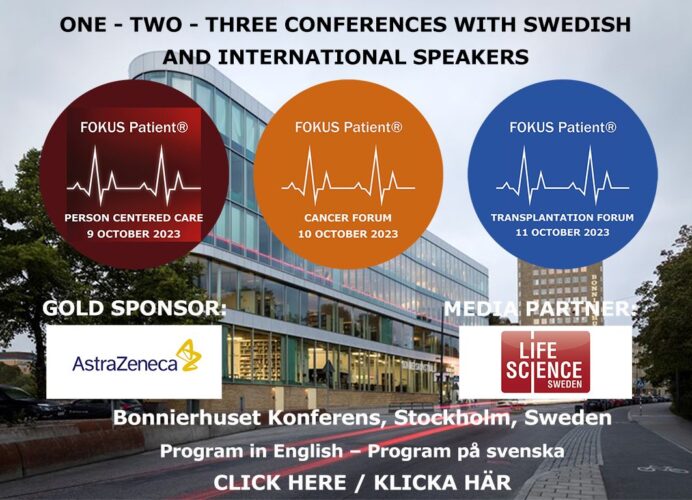 We are thrilled to partner with Fokus Patient® and European Cancer Organisation for the upcoming Cancer Forum, an impactful event focusing on cancer-related challenges in the EU. The forum, part of a three-days event, will take place in Stockholm on October 10th 2023.
This Cancer Forum will shed light on prevention, diagnostics, treatment, quality of life for survivors, and reducing inequalities in cancer care, with debates  structured around the main areas targeted by the Europe's Beating Cancer Plan.  The event aims to drive collaborative efforts towards a cancer-free future and will bring perspectives from national (Swedish), European and international level, coalescing experts from life science, healthcare, patient organisations, and decision-makers.
All.Can International will join the Cancer Forum in person and will highlight throughout multiple panels the unique ways in which efficiency in cancer care can be implemented.
Event programme and registrations here!