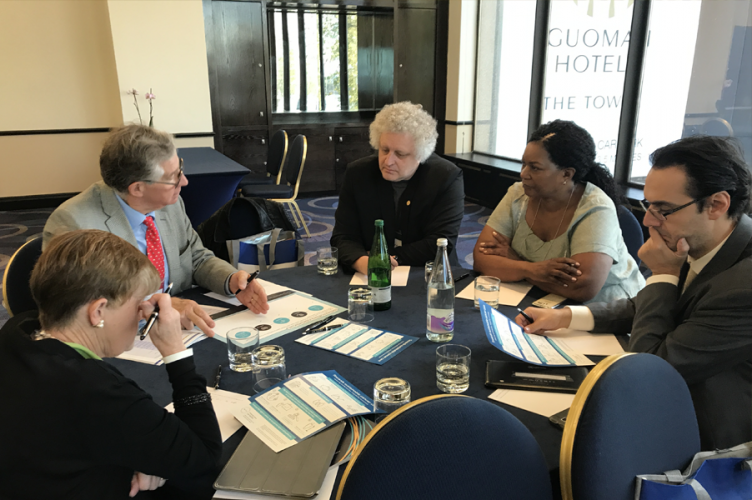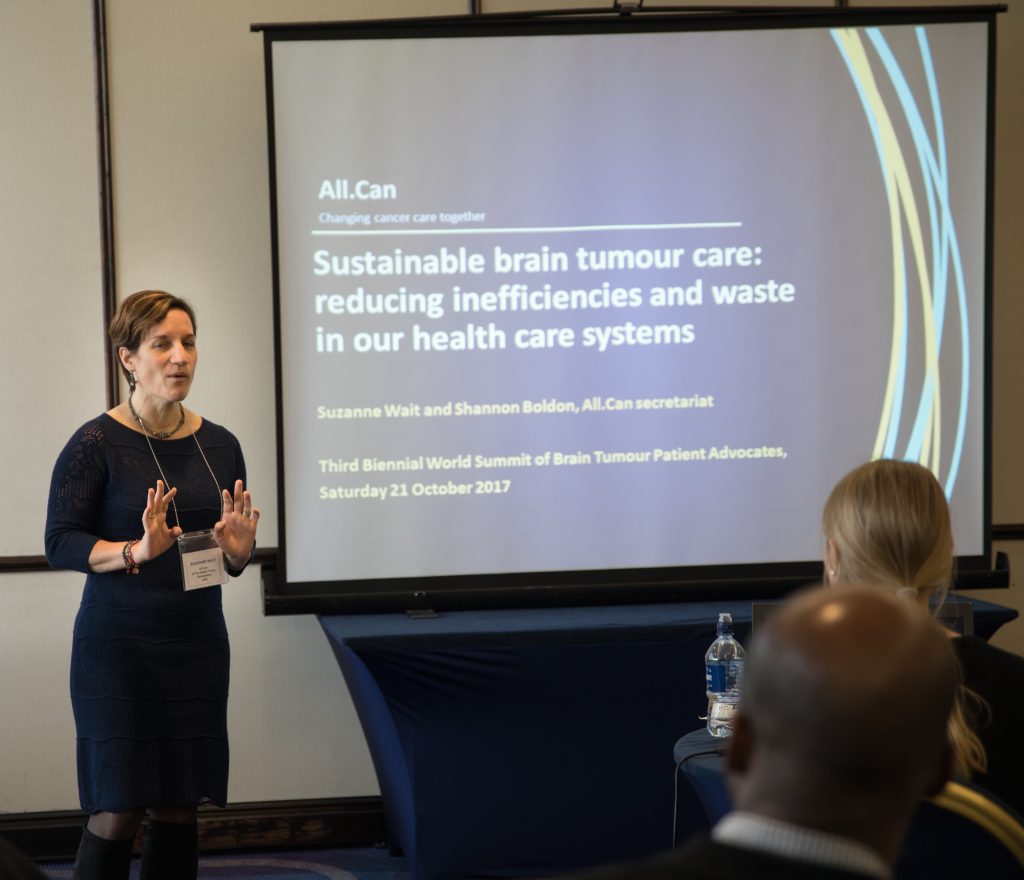 At the third Biennial World Summit of Brain Tumour Patient Advocates on 19–22 October 2017, run by the International Brain Tumour Alliance (IBTA), All.Can held a masterclass with 90 brain tumour patient advocates, patients and carers from around the world. The goal of the masterclass was to get a better understanding of patient perceptions on waste and inefficiency in brain tumour care, and to see how our work can best serve patients and their families.
The following themes were uncovered from the participants' responses:
A lack of expert knowledge at the primary care level
Poor communication
Duplication, fragmentation and wasted time
Patient time and attendance
Underuse of palliative care
This masterclass was a pilot for All.Can, in which we tested the findings from our precursory research and asked a specific community of cancer patients what mattered most to them when looking at how to improve the efficiency of their care. We hope to repeat this masterclass with other communities of cancer patients – these discussions may be helpful to All.Can and to patients, as they think about what could be done to improve the efficiency of their care within their particular context.
Read in more detail about the outcomes of the masterclass, here.