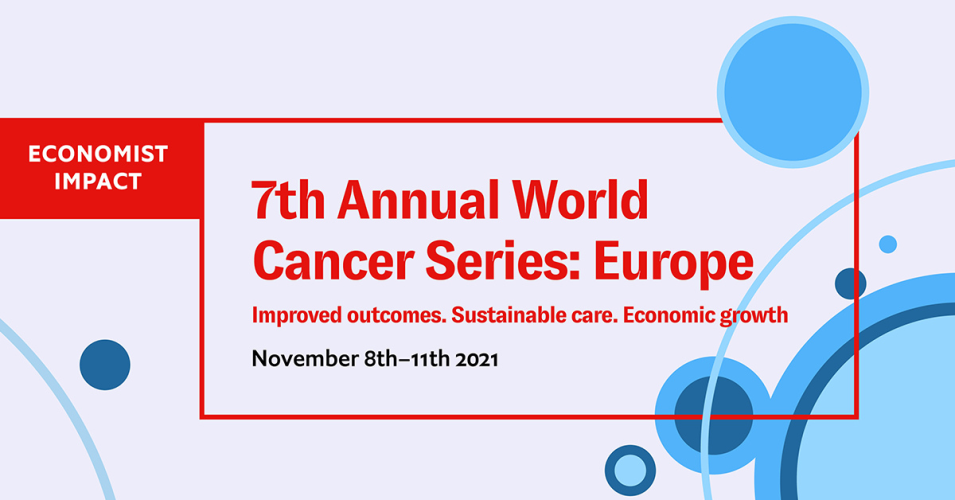 The Economist's 7th Annual World Cancer Series: Europe will convene policymakers, health-care providers, industry, and patient groups for robust debate and dialogue from Monday 8 November to Thursday, 11 November 2021. The high-level event is co-chaired by All.Can member Vivek Muthu and it features several All.Can speakers, including Alex Filicevas (President), Eduardo Pisani (CEO), Prof. Christobel Saunders (Vice-President), and Antonella Cardone (Board Member).
The faculty of experts will explore not only what can be done to improve cancer control, but why this is urgent. What are the real-world examples of improved care for the individual with (or at risk of) cancer? How does improving care and patient health across the region contribute to social and economic development across Europe? What concrete steps can be taken to foster better prevention, better care, human capital, more vibrant knowledge economies, and greater equity across Europe?
Access the full list of speakers and event programme here.
Register here.