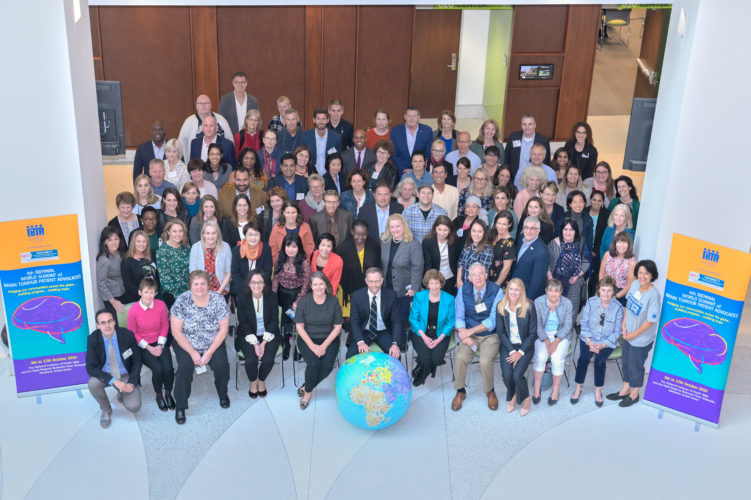 The 4th Biennial World Summit of Brain Tumour Patient Advocates took place in Bethesda, Maryland last week and All.Can was honoured to be featured on the programme.
Suzanne Wait, on behalf of All.Can, shared findings from the All.Can patient survey with participants, focusing on findings specific to patients with brain/central nervous system (CNS) tumours.
Many of the themes covered in the survey were drawn from a workshop that All.Can ran at the last Brain Tumour Summit two years ago in London – so it was particularly meaningful to be able to share the findings of the survey with attendees, who consisted of brain tumour patient and carer representatives from all over the world.
What make this summit particularly special is that it was co-hosted by the International Brain Tumour Alliance (IBTA) and NCI Connect, the National Cancer Institute's Comprehensive Oncology Network Evaluating Rare CNS Tumors.
Speakers and participants therefore included leading figures from the neuro-oncology community, as were representatives from the US Food and Drug Administration (FDA) and industry, making for a highly engaging, multidisciplinary discussion of key issues relevant to brain tumour patients and their families.
All.Can would like to express huge gratitude to Kathy Oliver and the IBTA for inviting us to take part in such a meaningful and stimulating conference.
Download brain/CNS tumour specific findings from the All.Can patient survey here.