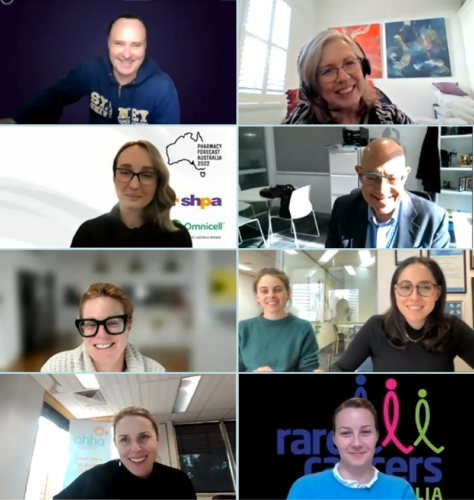 Since the establishment of All.Can in Australia five years ago, the initiative has endeavoured to help all patients – regardless of their cancer type, demographic, or location – to navigate the health system throughout all stages of their cancer journey. The initiative is now entering a new chapter as All.Can Australia Limited, a newly incorporated entity in Australia.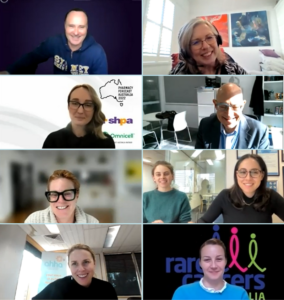 Since 2018, All.Can Australia has been funded by Bristol Myers Squibb Australia and led by a diverse Steering Committee that represent the voices of patient organisations, healthcare professionals, hospitals, pharmacists, private healthcare and the biopharmaceutical industry.
To ensure the initiative's sustainability and continued advocacy work in Australia, the new company structure will allow its Board to diversify its funding options and membership for ongoing project work.
Bill Petch and Professor Christobel Saunders, who now Co-Chair the All.Can Australia Limited Board, have expressed excitement about All.Can Australia's journey and the future potential of the initiative.
"Since we established All.Can in Australia, our mission has been to improve the accessibility, delivery, and quality of cancer care for patients. This was led with great drive and wisdom by Professor John Zalcberg and Bill Petch, and John is fortunately continuing as a Board member. This next phase of All.Can Australia demonstrates how far we've come and highlights a new way forward so we can continue to advocate for better, more efficient cancer care," said Professor Saunders.
"This is an exciting new phase for All.Can Australia as it will open doors for more collaboration and advocacy work. We are looking forward to expanding and elevating our project work this year and beyond and taking all our stakeholders on this journey with us," said Mr Petch.
All.Can Australia Limited will continue with its mission to improve the efficiency of cancer care by focusing on what matters to patients.
The former Steering Committee has now officially transitioned to the All.Can Australia Limited Board and continues to celebrate diversity in representation and expertise:
Throughout 2021, All.Can Australia focused its efforts on progressing its project into cancer care navigation in partnership with Healthcare Management Advisors (HMA). The All.Can Australia Cancer Care Navigator Analysis Report was launched and outlines the potential benefits of establishing Australia's first universal cancer care navigation model to patients and the Australian health system.
All.Can Australia Limited will continue exploring opportunities for collaboration with other All.Can national initiatives, and also look to commence new projects that will target some of the other 'pain points' that have been identified through the 2018 global patient survey.
Follow us on Twitter (@AllCanAustralia) and LinkedIn (All.Can Australia) to stay across the latest news.