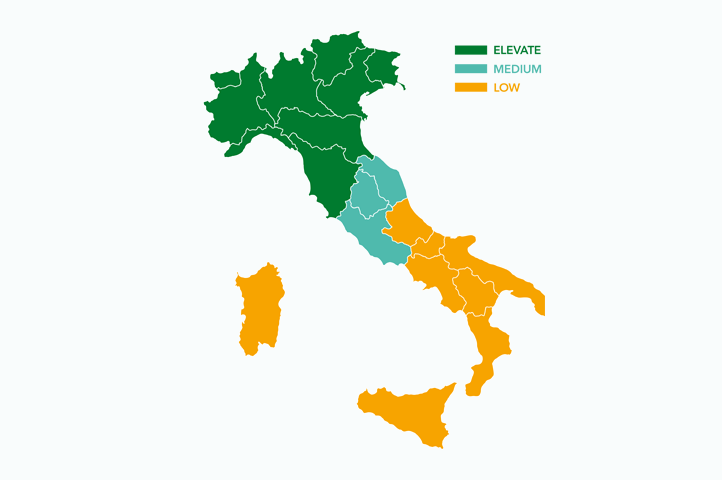 Outcomes of the All.Can analysis on regional disparities in cancer care across Italy have been presented at ISPOR in the cancer-related poster research session on 5 November.
The poster ranks each region according to the score registered for the four areas of analysis: concentration of care offer, access to innovation, health mobility and relation between hospital and community.
Implementation of cancer networks as an organisational model allows regions to provide a higher level of care services. However, networks are implemented only in seven regions, mainly concentrated in northern Italy.
In terms of cancer care, northern and central regions generally perform better than southern ones. Focusing on access to innovation, only three regions (Lombardy, Piedmont and Emilia-Romagna) have a full score. Inter regional mobility due to varying levels of care is one of the main causes of poor performance for southern regions.
Click here to download the poster presented at ISPOR (English)