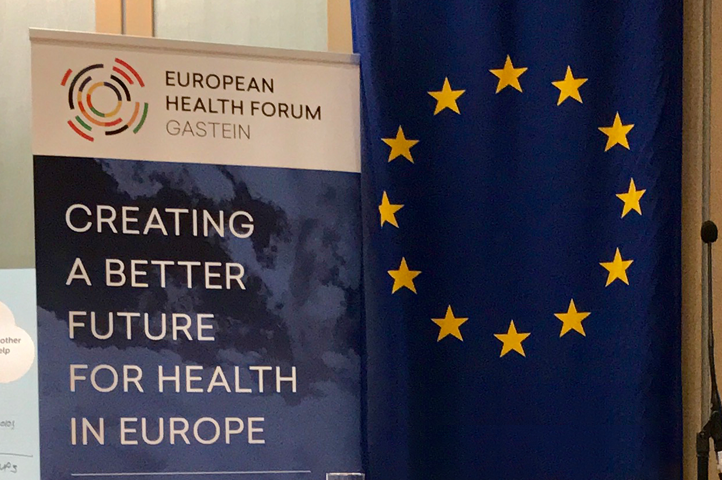 All.Can will be leading a session at this year's European Health Forum Gastein (EHFG) in October.
The EHFG is an annual event held in the Austrian town of Bad Hofgastein, aiming to provide a platform for stakeholders from the fields of public health, healthcare and beyond.
This year marks the 20th anniversary of the forum, which explores how to advance health policy, health systems, access to medicines and innovation, and big data and ICT.
All.Can is excited to be leading an interactive session that aims to get people thinking differently. We'll be talking about how innovation can be better fostered in cancer care through non-traditional partnerships. Achieving greater efficiency in cancer care requires new ways of working among all stakeholders – including sectors that are often not considered, such as IT and data providers.
Suzanne Wait, All.Can secretariat, said: 'EHFG brings together people from all levels, countries and sectors; those who make policy, those who have to implement it and those whose lives it impacts on. This is something that goes right to the heart of All.Can – bringing people together to improve cancer care from the patient's perspective. The forum at Gastein will be a chance to create some interesting discussion and, most importantly, some valuable progress.'
Find out more: https://www.ehfg.org/conference/programme/ehfg2017/f2/
Full EHFG programme: https://www.ehfg.org/fileadmin/downloads/03conference/2017/ehfg2017_2pa.pdf
The session is being held on Wednesday, 4 October 2017 | 14.45–17.15