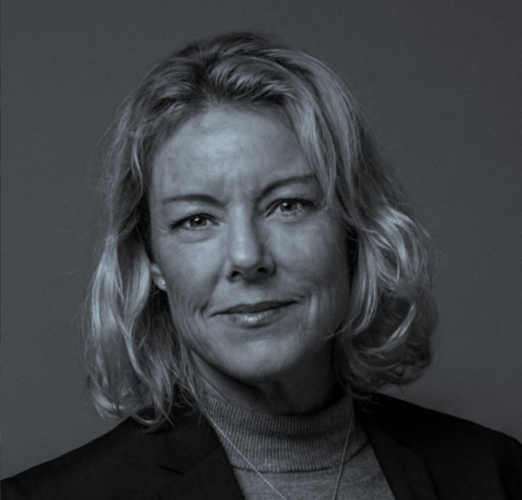 All.Can International is pleased to announce that Ebba Hallersjö Hult has recently joined All.Can as an individual member.
Ebba is co-founder and Head of Vision Zero Cancer at the Stockholm School of Economics Institute for Research and a board member of All.Can Sweden.
She is a member of Lung Cancer Policy Network and represents Vision Zero Cancer as an associate member of DigiCore.

Ebba is the co-founder and Head of the Innovation Milieus and its flagship initiative Test Bed Sweden for Clinical Trials and the Implementation of Precision Health in Cancer. Together with the national network Genomic Medicine Sweden (GMS) they form a Swedish mission-oriented innovation hub for cancer that brings together stakeholders from the healthcare system, academia, industry and civil society in the mission to beat cancer. Vision Zero Cancer has a long-term vision of transforming cancer from a deadly to a curable or chronic disease, making sure that more people live longer and better. This requires individualized prevention and care, effective early detection, translational research and novel treatments. The ambition is to increase the impact of innovation through new forms of governance and collaboration.

Vision Zero Cancer was founded in 2019 by the National Cancer Coordinator at the Swedish Association of Local Authorities and Regions (SALAR), AstraZeneca, Elekta, Roche and Stockholm School of Economics. Both Vision Zero Cancer and Test Bed Sweden are financed by the Swedish Innovation Agency Vinnova and coordinated by a team at the Centre for AI, Innovation and the Future of Work at House of Innovation, Stockholm School of Economics Institute for Research.

Prior to establishing Vision Zero Cancer in 2019, Ebba served as Global Head of Health Care & Life Sciences at the Swedish Trade & Invest Council, Business Sweden, and before that as Trade Commissioner and First Secretary at the Embassy of Sweden in Ukraine. She holds a BSc in Political Science and International Relations from University of Gothenburg.