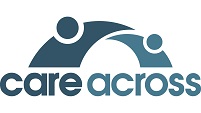 All.Can International is pleased to announce that CareAcross has recently joined as a member.
CareAcross is a digital health company dedicated to supporting cancer patients at an international scale through reliable, personalised information and relevant services. These are based on research and guidelines and offer evidence-based approaches to improve quality of life for cancer patients, while strengthening the relationship between the patient and the medical team. Moreover, CareAcross collaborates with the industry to accelerate R&D, collect Real World Evidence, enhance Patient Engagement, and more.
Find out more about CareAcross here.