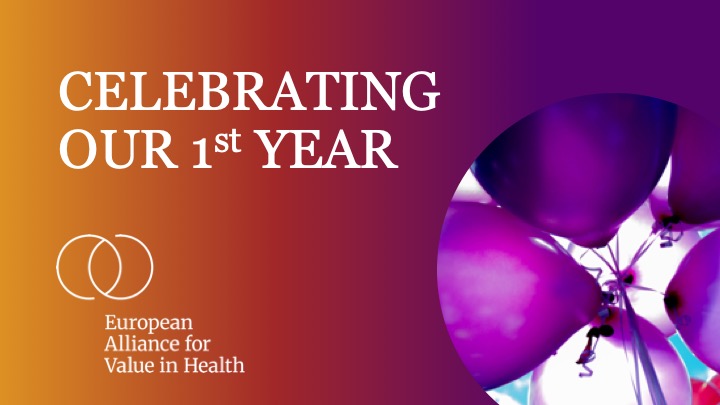 The European Alliance for Value in Health (EAVH) is celebrating its first year as a joint effort to make value-based, sustainable, and people-centred health systems a reality in Europe.
Connecting a variety of stakeholders, EAVH's mission is to facilitate health system transformation, share knowledge and best practices, and engage with policy makers and stakeholders at European, national, and regional levels. In its first year, EAVH has grown its membership and reach, produced several publications and organised a policy event. You can find out more about the achievements of EAVH here.
All.Can has joined EAVH shortly after its launch as an affiliated organisation. In his video message to celebrate the first year of EAVH, All.Can CEO Eduardo Pisani highlighted that EAVH principles are fully aligned with All.Can's vision and mission, and said he is looking forward to an even closer collaboration in the future.