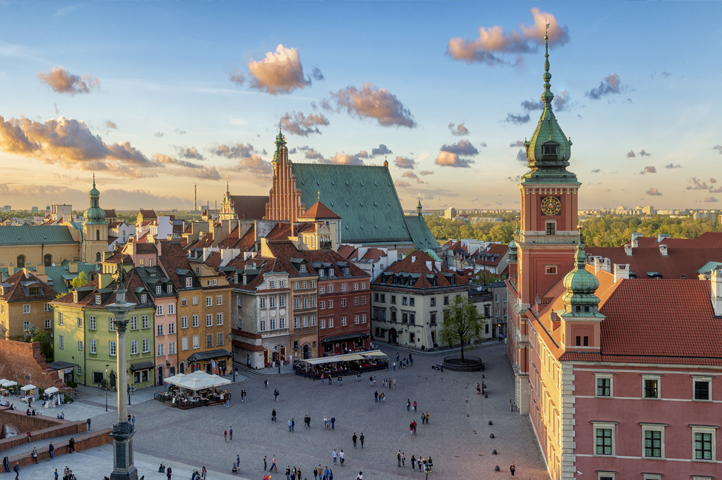 All.Can Poland led a panel discussion at the Health Summit 2017, which took place in Warsaw in June. The topic for discussion was 'Better resource allocation to improve access to innovative health technologies'.
The panel was attended by Krystyna Wechmann, the new President of the Polish Cancer Patient Coalition (PKPO); Beata Ambroziewicz, Vice-President of the PKPO Management Board; Dr Adam Maciejczyk, Director of the Lower Silesian Oncology Centre; and Professor Krzysztof Składowski, Director of the Oncology Centre in Gliwice.
What was discussed?
Professor Krzysztof Składowski called for increased access to innovative health technologies to achieve more efficient resource allocation. He said there is a need for change in cancer care education. Regarding access to cancer medicines, he suggested a revision of the 'basket of guaranteed services' and improved access to innovative cancer drugs still in the approval phase.
Dr Adam Maciejczyk presented his pilot on the evaluation of direct and indirect costs resulting from cancer treatment in the Lower Silesian Voivodship. He described the existing fragmentation of providers in cancer treatment services in the region, and proposed the creation of a cancer care network model. This would coordinate care across the entire pathway and ensure more efficient spending for cancer detection and treatment.
Krystyna Wechmann drew attention to prevention, treatment complexity, rehabilitation and economic burden of cancer. She gave assurances that the PKPO would continue to work with the key stakeholders in the All.Can project, and underlined the need to consolidate patient organisations around critical recommendations.
Beata Ambroziewicz summed up the discussion by emphasising that both patients and healthcare experts are primarily concerned with accessibility, quality and comprehensiveness of cancer care. She noted that All.Can's recommendations point to several evidence-based mechanisms to improve cancer care with available resources, and show the need to increase investment in healthcare in the long term. Evidence-generating projects like the pilot proposed by Dr Maciejczyk will be crucial to further develop the All.Can initiative.
Poland's Deputy Minister of Health was unable to attend the panel discussion. All.Can Poland members therefore requested a face-to-face meeting with the Minister to continue a constructive dialogue on the implementation of All.Can's recommendations, as well as the pilot project.