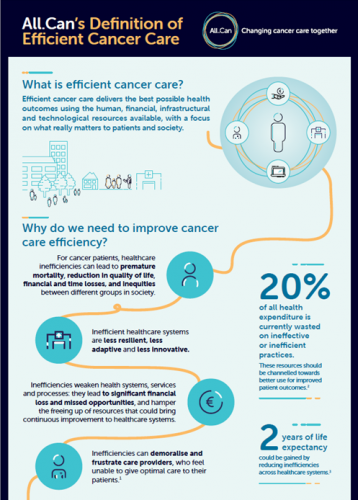 Efficient cancer care delivers the best possible health outcomes using the human, financial, infrastructural and technological resources available, with a focus on what really matters to patients and society.
We are delighted to publish our new infographic explaining why cancer care efficiency matters and how it can be improved across the entire cancer care continuum and at different system levels by drawing on examples of good practice around the world.
All.Can President, Alex Filicevas, explains: 'A significant share of health expenditure is at best ineffective and at worst, wasteful; around 20% of health spending could be directed towards better use, according to various reports. Our infographic is an informative guide for policymakers and those involved in health systems planning and as such we expect it to be shared widely across the health community.'
You can download the infographic here.