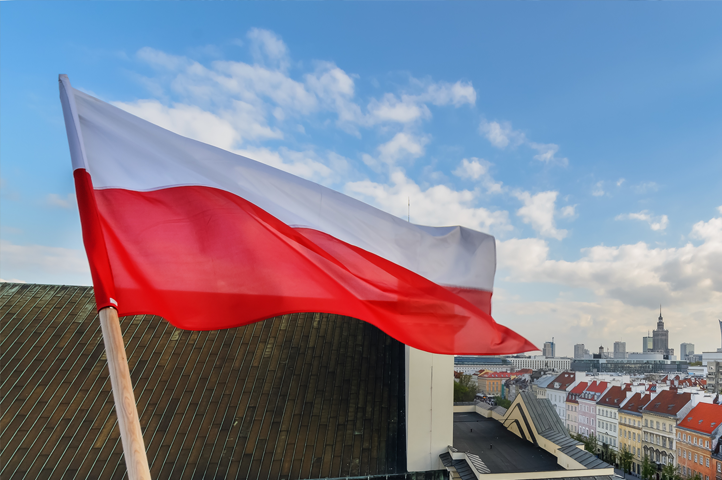 The All.Can initiative was officially launched in Poland on 21 March, during the first panel of the 6th Oncology Patient Forum, organised by the Polish Coalition of Cancer Patients (PKPO).
The event gathered around 200 participants, including the leading cancer patient groups, experts and decision-makers. It was also attended by Polish MEP Boleslaw Piecha, who strongly supported the initiative and actively participated in both the panel and press conference.
On the same day, All.Can Poland's website was launched.
During the session entitled 'All.Can – challenges in cancer care', the leading members of the Polish All.Can multi-stakeholder group presented the Polish report, a petition (which was submitted to decision-makers on 28 February) and recommendations.
Szymon Chrostowski, Chair of the Polish Coalition of Cancer Patients, opened the panel by reminding attendees that the report's main message is the need for better resource allocation for cancer care. He then presented data on the state of Polish cancer care compared with other European countries.
Boleslaw Piecha MEP said that improving the efficiency and sustainability of cancer care in Poland requires long-term vision and enforcement. He pointed to stereotypes and inaccuracies in many areas related to cancer care, including clinical trials, which are the 'fuel of progress'.
Mr Piecha went on to say that, although it is difficult, it is important for policymakers to take into account the patient's perspective when planning, implementing and evaluating cancer care.
Improving the efficiency and sustainability of cancer care is not possible without adequate funding, as money spent on effective and modern treatment brings real savings if indirect costs are considered, he said.