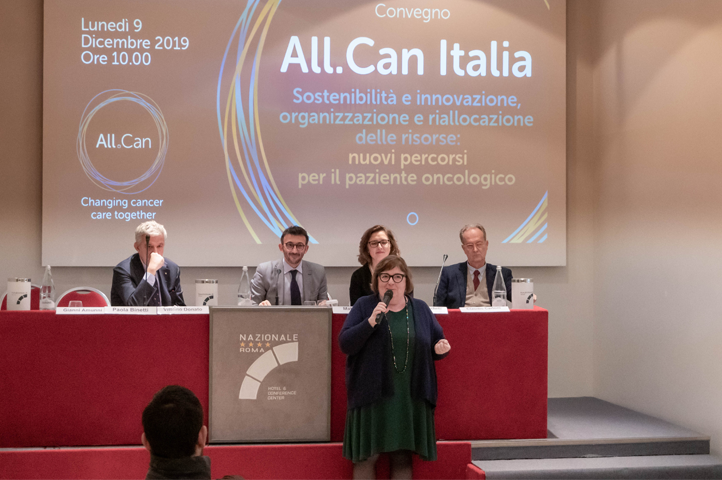 On December 9 All.Can Italy held its last event of 2019 where it presented the report 'Regional disparities in cancer care: evidences and actions'. Authored by IQVIA Italy, also a member of All.Can Italy, the study aimed to identify gaps and inefficiencies in cancer care at a regional level, according to KPIs defined by patients' associations.
The study reported a general gap in performance between northern and central regions compared to those in the south relating to the efficacy of cancer networks as an organisational model.
Emilia De Biasi, All.Can Italy's spokesperson, pointed out that the National Health System should gradually move towards innovation in the organisation of cancer care, to allocate resources appropriately where highest patient needs are identified. As more people are living with and beyond cancer, these needs include access to innovative therapies and technologies, effective multidisciplinary care and availability of community or home-based care.
These issues have been acknowledged by Francesco De Lorenzo, president of FAVO, and presented to two members of the Health Committee of Italy's Senate: Paola Boldrini and Paola Binetti.
The workshop also involved some leading cancer stakeholders, namely Periplo (the foundation collecting cancer networks), the Italian Society of Radiotherapy, the Italian Society of Cancer Surgery and research hospitals such as the Romagna Tumour Institute.