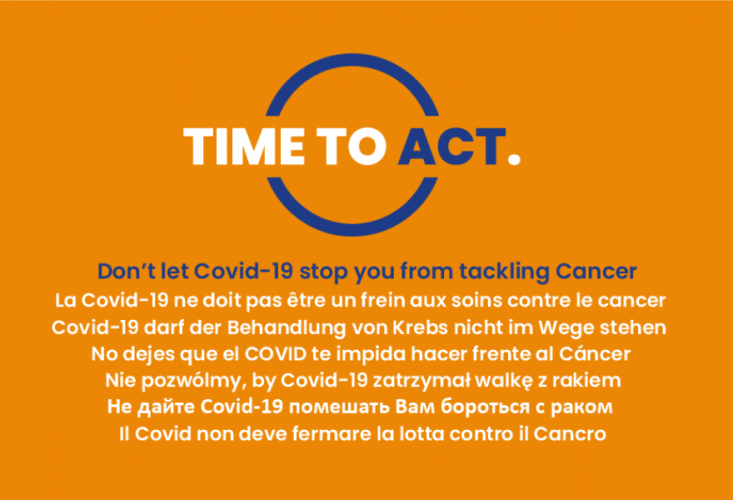 The European Cancer Organisation (ECO), member of All.Can, is launching the Time To Act campaign in Italy with a virtual event today at 14:00 CEST.
The event will feature high-level speakers from Italy, including the Italian Minister of Health Roberto Speranza, European Parliament President David Maria Sassoli, MEP Alessandra Moretti, EU Cancer Mission Board Chair Prof. Walter Ricciardi, and DG SANTE Director-General Sandra Gallina.
All.Can CEO Eduardo Pisani is contributing to the event with a video message (available in Italian):
The Time To Act campaign calls for urgent policy action to tackle concerns about cancer care in light of the COVID-19 pandemic, based on research findings that:
An estimated one million cancer cases could be undiagnosed in Europe
An estimated 100 million cancer screening tests were not performed in Europe during the pandemic, leading to later stage diagnoses and decreased overall survival
Up to 1 in 2 people with potential cancer symptoms were not urgently referred for diagnosis
1 in every 5 cancer patients in Europe is currently still not receiving the surgical or chemotherapy treatment they need.
Visit the TimeToAct campaign webpage for further info and assets, including a toolkit available in over 30 languages and a COVID-19 & Cancer information hub, tailored for patients, healthcare professionals and decision-makers.