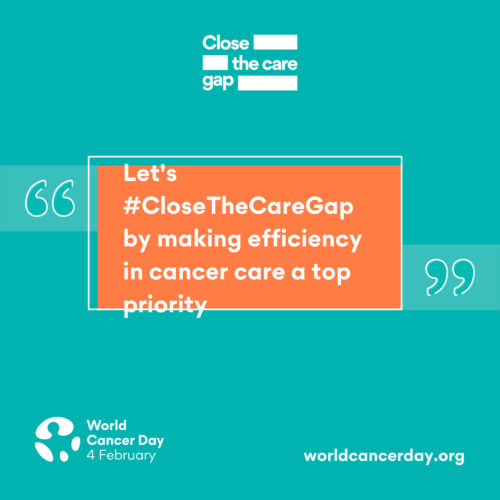 All.Can marks the World Cancer Day today as a proud member of the Union for International Cancer Control (UICC) and in solidarity with the global cancer community.
As this first year of the "Close the care gap" campaign is dedicated to "realising the problem", with this Statement we call attention to how inefficiencies in cancer care cause and exacerbate inequities. We also call on decision-makers to make building efficiency in cancer care a top priority to enable everyone affected by cancer to have equitable access to high-quality care.
Joined together, we all can #CloseTheCareGap.
Download the full statement here.