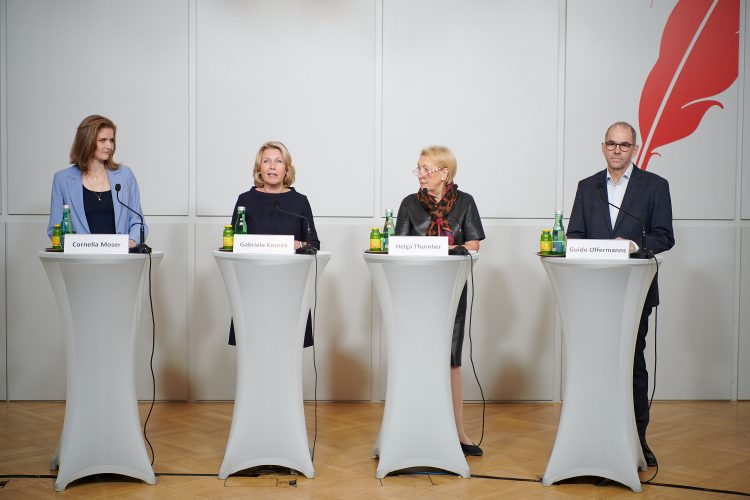 On 3 November 2021, four representatives of All.Can Austria met at the Presseclub Concordia in Vienna, Austria to talk about the official foundation of All.Can in Austria and related projects in a press conference.
The focus of the presentation was on the following two points:
Introduction of All.Can Austria and presentation of the underlying vision and strategy;
Introduction and presentation of the results of a tumor board study conducted as part of All.Can Austria's activities.
The All.Can Austria speakers included the following representatives:
Professor Dr. Gabriele Kornek (Living with Cancer, Medical Director of Vienna General Hospital),
Helga Thurnher (Self-Help Colorectal Cancer, Alliance of Oncological Patient:in Organizations),
Professor Dr. Guido Offermanns (Karl Landsteiner Institute for Hospital Organization) and
Cornelia Moser (Bristol Myers Squibb).
A total of 15 journalists covered the press conference.