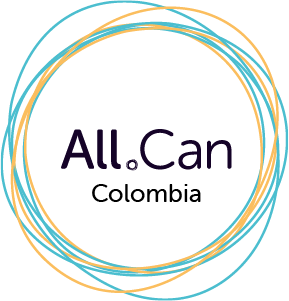 All.Can Colombia started the new year with an all-new strategic workplan for 2022. In collaboration with its members and allies the National Initiative elaborated a complete list of objectives, actions, documents and indicators that it plans to develop during the year in order to work towards its mission of improving the efficiency of cancer care by focusing on what matters to patients.
Last year, All.Can Columbia developed an academic paper about the Colombian case in cancer efficiency, which is being disseminated widely at the start of 2022 via a mailing campaign to more than 300 actors in the field of cancer, social media posts and ads, as well as posts in some of the most important medical magazines of the country.
Following the example of other All.Can National Initiatives, such as Argentina, All.Can Colombia  has conducted an extensive patient survey to identify the inefficiencies experienced by cancer patients in Colombia. The results are currently being analysed and the main messages being identified, which will be shared with the government and civil society. For example, it was found that most patients are diagnosed when already in an advanced stage of cancer, and that screening and early detection programmes continue to fail to achieve the goals proposed by the national government. All.Can Colombia hopes that these findings will serve as relevant input to continue improving the efficiency of cancer care in the country.
Follow All.Can Colombia on social media: