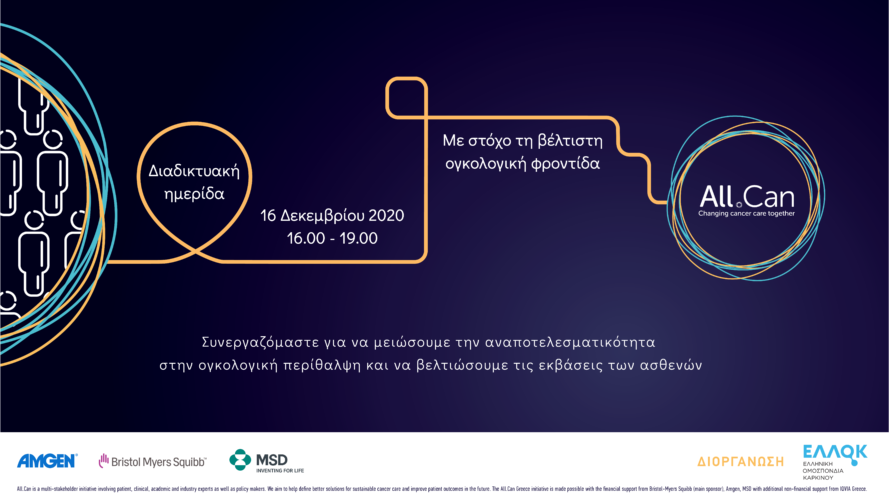 A new special promotional video about the All.Can initiative was launched in December.

In December 16th 2020, All.Can Greece organised a scientific webinar entitled "Aiming for the Best Cancer Care". Attended by many major cancer care stakeholders, including officials of the Ministry of Health, EOPYY (Payer Organization-National Organization for Health Care Services) and ODIPY (State Agency for Quality Assurance in Healthcare), the webinar was comprised of  two parts: a presentation of All.Can Greece and a session on the 'Covid-19 Pandemic: A big threat & a big opportunity'. For more details, please click here.

Last but not least, All.Can Greece, in collaboration with the University of Athens and the University of Piraeus, is working on two White Papers that will map the delays in starting radiation therapy of cancer patients, as well as delays between the time of initial diagnosis and the  start of cancer treatment. The completion of both White Papers is expected at the end of March, and the aim is to present policy recommendations to eliminate these delays.