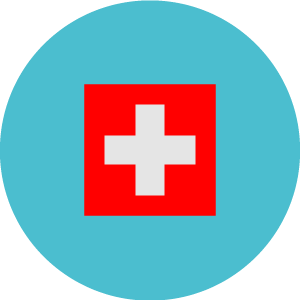 Towards Novel Reimbursement models for Expensive Advanced Therapy Medicinal Products (AMTPs): In the "Fresh Ideas for Cancer Care" project, launched in 2019 as a doctorates program at the University of Zurich in collaboration with All.Can Switzerland, PhD students were invited to join forces with leading stakeholders to develop solutions for concrete problems in the field of cancer care. The PhD students Dario Picecchi, Katrin Bertram, Dominik Brücher and Michael Bauer looked into innovative reimbursement models for expensive tumor therapies. Their findings were published in the journal Swiss Medical Weekly: https://smw.ch/article/doi/smw.2020.20355. 

Study on Cancer Care in Central Switzerland: As part of the project on improving cancer care in Central Switzerland, supported by All.Can Switzerland and led by Oliver Kessler from Lucerne University of Applied Sciences, cancer patients and their relatives were surveyed. Recently, two stakeholders have published interviews with Oliver Kessler on the objectives of the study (in German): LUSTAT Statistics Office Lucerne and Newsletter of the cancer ligue in Central Switzerland (see page 4).
The Pivotal Role of Real-World Data and Real-World Evidence in Healthcare Decision Making: On 10 March 2021, Miriam Döbeli, President of COLORECTUM Patientennetz Darmkrebs and All.Can Switzerland Board Member will hold a presentation about "The Pivotal Role of Real-World Data and Real-World Evidence in Healthcare Decision Making" at the virtual Patient Week of the Precision Medicine Forum. Click here for registration details and a video interview with Miriam Döbeli.

All.Can Switzerland 1st General Assembly: All.Can Switzerland has now achieved official legal status as an association for one year. The first general assembly will take place virtually on 24 March 2021.