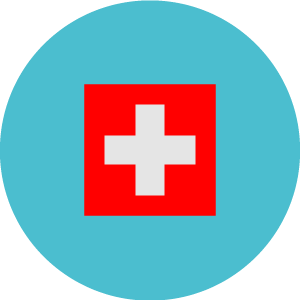 New Project: Nurse-led clinic
In 2020, All.Can Switzerland decided to support a new project focusing on the establishing of a «Nurse-led clinic» in an outpatient oncology network in the canton of Grisons, a rural area in Switzerland. The goal of the project is that in defined patient groups, nurse-guided consultations of outpatients and oncological patients take place. The start of the project is planned for 2021.
The project is associated with several benefits for both patients and the healthcare system, such as increased patient satisfaction, by accelerating processes and by being able to plan appointments at off-peak times. Also, nursing skills are further developed, and the attractiveness of the profession will be increased.

Project Application / Discussion: Childhood-cancer Survivors
Besides, All.Can Switzerland is currently in discussion with renowned doctors from the Inselspital Bern about ways to support their multidisciplinary consultations for childhood-cancer survivors. Their consultations are the first that systematically implement international recommendations in a multidisciplinary team and aim to provide lifelong care.

Growing Membership
In 2020, All.Can Switzerland held several meetings with interested stakeholders and organized a virtual stakeholder roundtable with the goal make All.Can and our activities more visible and tangible, as well as to recruit new members.
As a result of this engagement, All.Can Switzerland is happy to welcome several new members from various fields. These individuals have backgrounds in academia, insurance or patient advocacy and joined All.Can Switzerland as individual members. We are looking forward to working together for achieving our vision and will continue to grow our membership base.