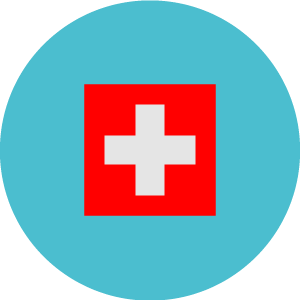 New members
All.Can Switzerland is very happy to welcome two new members to All.Can Switzerland this fall:
Sororis Switzerland (Sororis Schweiz) is an organization of self-affected breast cancer patients based in Central Switzerland. With their very personal experience they accompany, support and network affected women and their relatives. Sororis Switzerland advocates for breast health with chemo care boxes, information exchange and a nationwide awareness campaign in Pinktober.


Katrin Bertram participated in the Fresh Ideas for Cancer Care doctorates programme / All,Can project in 2019 (as former PhD Student), where she focused on reimbursement of Advanced Therapy Medicinal Products (ATMP) in Switzerland.
Webinar: Value based cancer care
In cooperation with All.Can Switzerland, the fmc – Swiss Forum for Integrated Care – in September held a practice-oriented webinar with proven experts on the concept of «Value Based Healthcare».
The webinar hosted three top-level speakers and was attended by around 80 interested guests from various healthcare backgrounds (Elvira Häusler from Muller Healthcare Consulting; Dr. med. Burkhard Beyer from the Martini-Klinik in Hamburg (Germany) and Dr. med. Florian Rüter from the University Hospital Basel). The presentations were followed by a panel discussion, where several interesting questions from the audience were discussed.
The webinar was recorded and can be watched (in German) via the following link: https://www.youtube.com/watch?v=cFm3i2sYHu4