Findings from the international All.Can patient survey
Cancer specific findings
A total of 3,981 people completed the All.Can patient survey.
Findings presented in the cancer-specific documents below are unweighted and therefore represent the actual responses from current and former cancer patients and/or caregivers who completed the survey. Percentages were calculated after excluding respondents who did not answer each particular question. Numbers in brackets represent the number of people who responded to that answer option.
The cancer-specific findings presented below must be considered independently and cannot be directly compared with those of other cancer types or the data presented in the full report, as the respondent characteristics vary considerably.
To find out more about the survey and to download the full methodology, please click here.
Brain/CNS tumour findings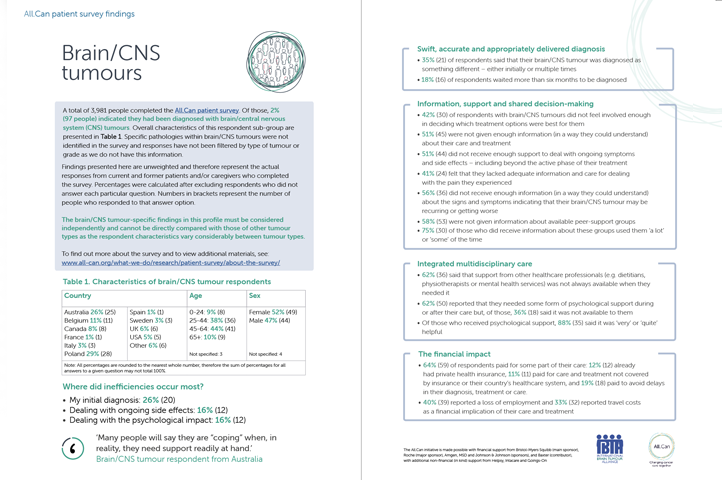 Gynaecological cancer findings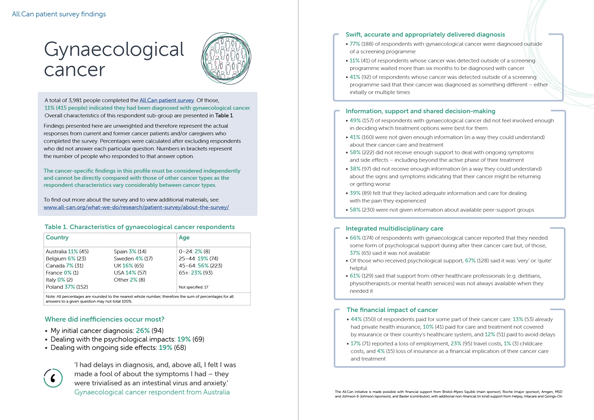 Haematological cancer findings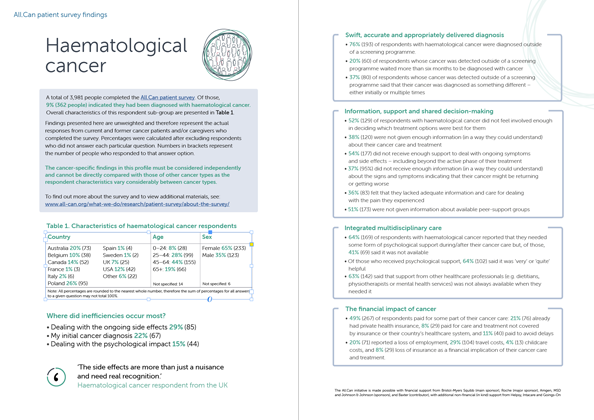 Prostate cancer findings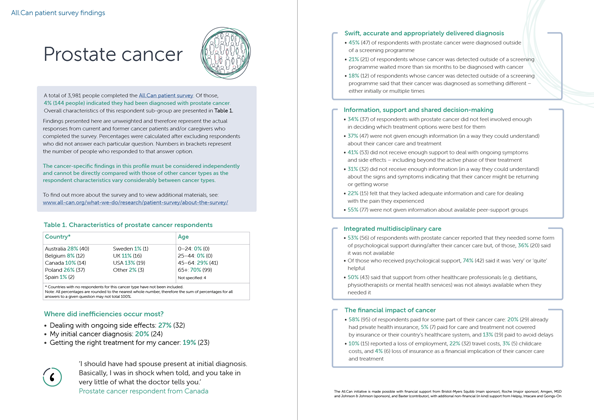 Skin cancer findings