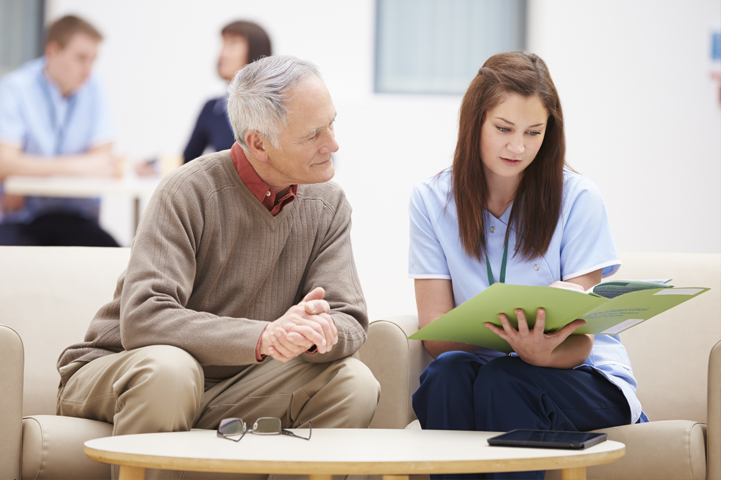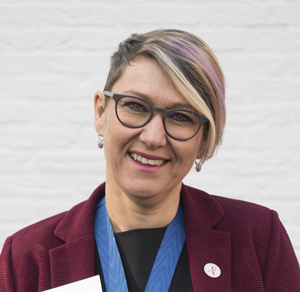 Guest editorial by Lena Sharp
Thousands of cancer nurses across Europe will mark European Cancer Nursing Day (ECND) today – 18 May 2018 – with celebrations stretching from Ireland to Estonia, and Sweden to Slovakia. This important day in the cancer nursing calendar, organised by the European Oncology Nursing Society (EONS), is underpinned by some important objectives: ECND2018 is calling for high-level recognition of the unique contribution of cancer nursing across Europe, and focuses on the importance of education and training to support it as a recognised specialty.
The launch today of a new, updated EONS Cancer Nursing Education Framework is a major milestone in my profession's career journey, providing cancer nurses with the specialised skills they need to meet the challenges and opportunities of a fast-developing cancer care environment. The Framework is a highly-regarded, modular learning tool (formerly the EONS Post-basic Curriculum in Cancer Nursing) designed to help cancer nurses across Europe build knowledge and practical expertise to a recognised professional standard, measured by the European Credit Transfer System (ECTS). It has been externally reviewed and endorsed by expert leaders in cancer nursing.
As EONS President, I led the revision project. It became apparent when we started to revise the previous 2013 edition, that the role of the cancer nurse has developed a lot recently. The previous edition didn't include much on leadership, communication, safety or advanced cancer nursing roles, so we have addressed that. The new revised version also includes a stronger focus on health promotion and lifestyle issues, and also on new cancer treatment options such as targeted therapies and immunotherapy. The cancer world is evolving rapidly and cancer nurses need cutting-edge educational tools to keep up with – and contribute to –these developments. The Framework has ambitions for cancer nurses: we know from previous editions that this document has been very useful in moving the role forward.
The Framework is an important part of the Recognising European Cancer Nursing (RECaN) project, one of whose aims is to promote cancer nursing as a specialty across Europe, based on a mutually agreed education framework. To this end, it has been used as a reference to advocate for more hours of training on certain topics, to promote development of new national cancer nursing programmes and career possibilities, to support continuing education programmes and as guidance for groundbreaking educational events.
In these various ways, the Framework has proved extremely useful for the ongoing development of cancer nursing in many countries, with the previous version becoming the most downloaded document in EONS' history. It is a challenge to develop an education document that will fit the current diversity in cancer nursing across Europe, but this has been addressed by working closely with our many national member societies. EONS members are advised to adapt the Framework to meet the specific professional needs in their country.
We believe that this revised edition will focus on the unique competences of this vital workforce within the multi-professional cancer care team. It will help raise the recognition of cancer nurses, underlining how important it is to let them use their full potential if we are to meet the huge challenges that cancer will present over the coming years.
Lena Sharp is the president of the European Oncology Nursing Society.
The Framework is available to download here, and paper copies can be requested from the EONS Secretariat: eons.secretariat@cancernurse.eu
Visit the ECND website for more information on ECND2018, and the EONS websitefor more information about the organisation.
Follow EONS on Facebook and on Twitter, and tweet in support of ECND using the hashtag #ECND2018.