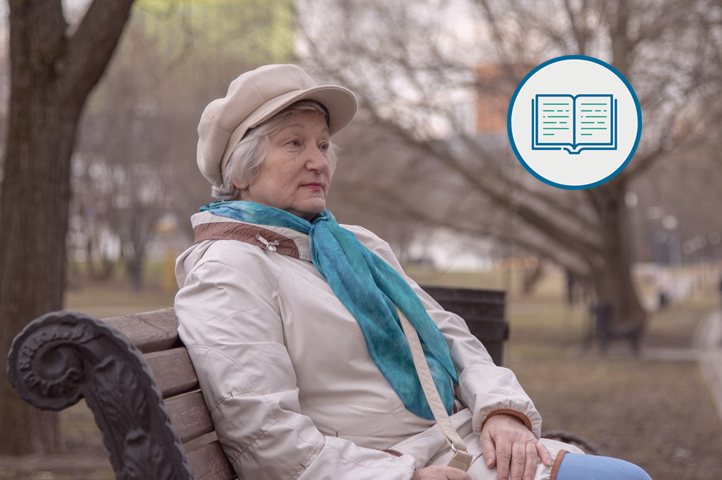 This blog post is part of a series of patient stories taken from interviews conducted with volunteers who had responded to the All.Can patient survey. Some information has been changed to protect anonymity.
Elizabeth* (Belgium)
I have nodules on my breasts that developed after the birth of my second child in 1992. Since then, I do palpations regularly and, once a year, I go to the gynaecologist to make sure everything is fine. It was during one of my palpations that I noticed something abnormal.
I noticed the anomaly in early April and made an appointment in May with a senologist. The real reason I waited so long to make an appointment was denial.
'I kept wondering why me?'
I then went to the gynaecologist by myself for a biopsy. I could have brought someone with me but I chose not to. When I saw the doctor, I felt that something was wrong. He told me that I had cancer by phone while I was working on a Friday; it was difficult to get the news alone at that time. I felt a lot of rage because I take care of myself – I'm not overweight, I do not smoke. I kept wondering, why me?
I immediately had a second appointment to do more detailed exams, with a senologist specialised in breast cancer. I must say, he was very reachable, even over the weekend if I needed to talk. After the diagnosis of my cancer everything went well.  Everything was explained to me and I knew that I could trust the whole team. The support has always been the same since.
'My anxiety prevented me from sleeping well'
The specialist senologist, the oncologist and the surgeon met to discuss the treatment. I trusted them and did not regret it. They informed me well and I agreed with their decisions. When the chemotherapy started, the social worker, the nurse and the psychologist came to speak to me, but I found that it was too much information at once. It is not ideal to see them all after the shock of the first chemotherapy. At that time, I was not thinking about asking many questions. Chemotherapy was done every two weeks, with 12 taxanes. I also took medication during this time. Chemotherapy ended in December 2015 and I had a mastectomy at the beginning of 2016. I also had physiotherapy sessions to help with arm mobilisation.
I was prescribed a painkiller but did not need it. What I needed was to be able to sleep again. My anxiety prevented me from sleeping well; my husband who is a specialist in homeopathy helped me with that.
After chemotherapy, I was tired of hospitals, but I finally decided I needed to rebuild my breast. I had several recommendations from my physiotherapist, and I chose the first specialist who answered me because it is important that I feel someone is available and attentive at all stages. Unfortunately, the nipple tattoo was not a service offered by this doctor, who redirected me to a tattoo artist. I did not like that result at all, but there is now a 3D tattoo artist for the nipple. This is much better although it is not refunded (250 €).
I only had hospitalisation insurance, not any other additional insurance. I was able to go back to work part-time, all my treatments were reimbursed, and I was not financially affected. I also received some government help since I could not work as much as before. My insurance even reimbursed my hair prosthesis, which pleasantly surprised me.
'My medical adviser made me feel guilty for being ill'
The entire medical team was exceptional, especially the nurses that handled the coordination of my care. On the other hand, I had to change insurance because of my medical adviser. The first thing I was told after my operation was, "When do you start working again? Socially it would be good for you." He did not have any compassion. I had not completely recovered – I was tired and my job requires a lot of energy. In April 2017, I resumed working part-time. My oncologist had given me a medical certificate for six months of part-time work. In September, he gave me another six months. I went to the insurance company and the adviser told me that the certificate my oncologist had given me was useless because he was the one that would decide what was best for me. I left crying and then wrote a letter of complaint to the insurance company about how this adviser had treated me; he made me feel guilty for being ill, as if I was a fraud. The insurance company offered to assign me another medical adviser, but I preferred to get another insurance company. My new medical adviser made a request to let me continue to work part-time for the rest of my life when I had not asked for anything.
I have not felt the need to see a psychologist however, perhaps my mother would have benefited from it, but she did not want to go.
* Names and some other identifying elements have been changed to protect patients' anonymity.