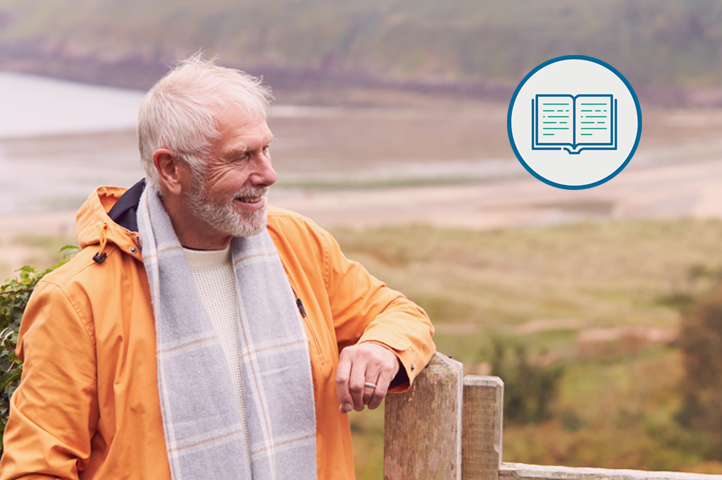 This blog post is part of a series of patient stories taken from interviews conducted with volunteers who had responded to the All.Can patient survey. Some information has been changed to protect anonymity.
Paul* (Sweden)
I went to see my GP and my doctor examined me, but nothing was discovered. This was a result I did not feel comfortable with, so I changed my GP. When I went to see my new doctor, I was then given an x-ray. However, the new doctor found nothing after the x-ray either, so I decided to start to trust them and think I was not sick.
When I changed my medication for blood thinners, I experienced severe bleeding, so I went straight to see a doctor. They suspected that I had a tumour and I got admitted to hospital straight away. This was one and a half years after I had initially sought medical attention.
'I experienced severe anxiety'
When I got my diagnosis, my wife was not present. The appointment was in an open room, on my bed with other patients around me. I experienced severe anxiety and I was worried that my life would be shortened. I had surgery and was treated with chemotherapy. I felt that I was not given enough information about what they were actually going to do. I was never offered any psychosocial support, and no one asked me about my situation at home.
After my surgery I was given a contact for a nurse and she has been a great support to me. Also, my specialist nurse has been vital to me. I am not sure what I would have done without her. Whenever I have side effects from the operation, I have been able to send her pictures on my phone, so I have never needed to go to hospital.
Obviously, my side effects were quite severe. The stoma bag, which I had no idea of how to take care of, changed my life quite a bit. I was discharged one day earlier from the hospital than what was planned which was a bit of a shock.
There was a letter on my bedside table at the hospital saying what time the taxi would come and pick me up. Both me and my wife got very stressed and I felt so weak. I told the hospital staff that I needed to see if I was even able to walk on the stairs. I only took care of the stoma bag once when I was discharged.
'What if I was alone?'
My first check-up was a year after treatment, and my next one will be in three years. When I got discharged, they did not provide me with any painkillers, which was horrible as the pain got very severe. Lucky for me my wife could go back the next day to pick them up from the pharmacy, but what would I have done if I was alone?
The main thing is that the rehab unfortunately has not worked that well for me. Perhaps I should have had some sort of physiotherapy or a programme to do at home with different exercises. I needed information about ruptures, and how to avoid them. My wife also felt very stressed and worried, since she did not know what support I needed or how to take care of me. She was also never offered any psychosocial support. Luckily, the cancer did not affect us financially as we are both retired.
I felt neglected by the doctors and both me and my wife should have received psychosocial support to cope with the situation.
* Names and some other identifying elements have been changed to protect patients' anonymity.