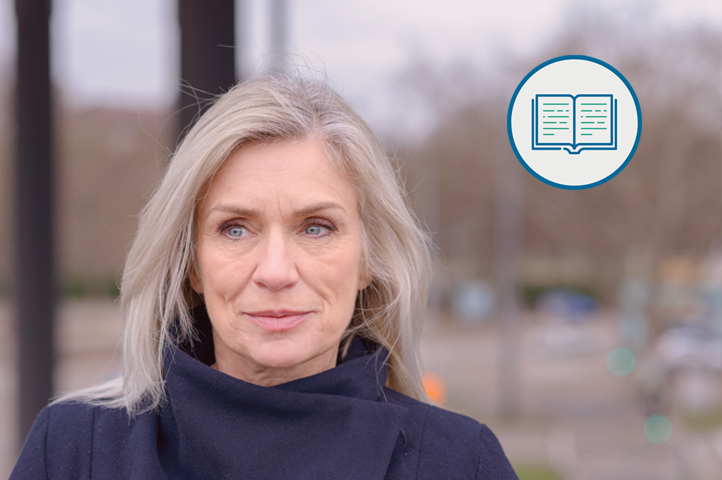 This blog post is part of a series of patient stories taken from interviews conducted with volunteers who had responded to the All.Can patient survey. Some information has been changed to protect anonymity.
Klaudia* (Poland)
When I was pregnant, I experienced bad pain which I attributed to the pregnancy. In my ninth month of pregnancy, I went to have an ultrasound done. I have always been tested because of the history of cancer in my family. However, as I was breastfeeding, I was told to come back later. I was finally examined after many attempts and found to have multiple tumours.
An ultrasound was done. My gynaecologist asked me to wait and I was only to come for a postpartum visit more than six weeks later. The main topic of conversation was how I felt after giving birth. The topic of cancer was initiated by me. She recommended I wait three months after giving birth to allow time for my breasts to normalise.
After a second ultrasound, the tumours had grown a lot and I was sent for biopsies. Everything was privately arranged due to the faster examination time. I used private insurance provided by my employer.
'I did not expect a malignant tumour'
The diagnosis was made where I had the biopsies, in a private medical centre. I was called to get the result. At the time, I was with my husband and children on a three-week vacation. A technician nurse said that I should come as soon as possible.
I did not expect a malignant tumour at all. I even went without my husband. The doctor who did the biopsy said that, unfortunately, she didn't have good news, and that it was cancer. I even laughed and asked if they had made a mistake. The rest was diagnosed at the oncology centre.
I called the surgeon-oncologist for an appointment after receiving the results of the biopsy. I was worried for the whole weekend.
I did not have a dedicated nurse and did not know the procedure. Instead, patients learn with time. The system is very impersonal and stressful. From the moment I got the result of the biopsy and the diagnosis, it was three weeks until I received my first chemotherapy.
'There is no room for a doctor-patient relationship'
The treatment plan was predetermined by doctors. There were two doctors and they told me it was cancer and that first there would be chemotherapy, then surgery, then radiotherapy.  The first chemotherapy was given the day after the medical consultation I was invited to. Here, it would be useful to have a coordinator, because we had a lot of technical questions, to which the members of the consultation, unfortunately, did not know the answers.
I waited three and a half hours for the doctor before being given the first chemotherapy to discuss everything. The doctor was in a hurry because I was the second last in the queue. It was already 3.30pm and chemotherapy was administered only until 4pm. It was not okay. We did not talk much because there was no time. I was disappointed that I could not talk to her. The doctor gave me a prescription for a wig and for medication. Then, we met every two weeks and, then, every week and we got to know each other a bit better.
I endured chemotherapy quite alright but, at the end, I was tired. Chemotherapy was administered on an outpatient basis. My relationship with the doctor has improved over time. She is generally very nice, but she had so many patients every day that she couldn't have in-depth conversations. There was no time for an empathetic aspect. The system does not facilitate a relationship between the doctor and the patient.
I did not look for a second opinion. I did not have to pay for anything and had stellar specialists. NFZ covered the cost. I could have looked for a hybrid private and public option, but I would have had to pay, and doctors wouldn't have been as good.
The approach of nurses at the outpatient department for chemotherapy is not very empathetic, as they have over 100 patients a day. Also, the custom here is to chase companions away.  
'On care alone I have no complaints'
After surgery, the doctors who performed the surgery do not come to their patients to summarise what and how it went. I sometimes caught my doctor in the corridor to find out something and then I felt like an intruder. The surgeon did a good job but he didn't have a proper patient approach. On care alone, I have no complaints. 
There is a psycho-oncology centre at the oncology centre and one can arrange a visit, but no one tells you about it. It was only after 3-4 chemotherapy sessions that I was offered it and I used it once. The diet centre has just been created – I have not yet used it yet.
The hospital did not inform me about financial help but luckily, I did not need any financial support. Of course, there are additional costs, but we are working, and managing well. I do not have to look for other alternative treatments. My treatment is going in a good direction.
We have three young children and there are costs of taking care of them when I am attending my medical appointments. I have a very responsible husband, who rose to the challenge. My husband also felt this mentally. We try to live normally but there is a big psychological burden on the family. We told the kids that their mother was ill and she must be treated and that she would not have hair. Over time, my children became accustomed to the subject. Cancer was not a taboo word.
What would I say to a newly diagnosed person? I would recommend a psycho-oncologist. I also advise contacting other patients as one can learn a lot of practical things. I had a lot of support from the family, especially my husband and from friends for which I am grateful.