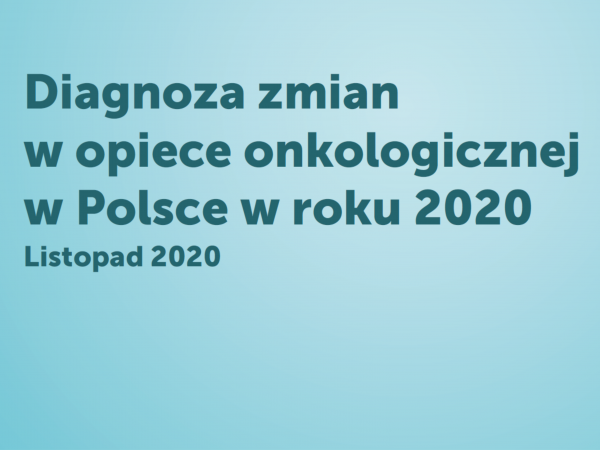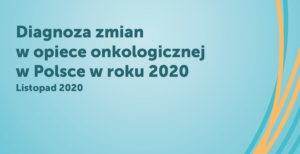 Report "Standards of patient service as a part of the treatment of breast cancer" is a document summarizing the work carried out at the Center for Breast Diseases (Breast Unit) of the Lower Silesian Oncology Center in Wrocław, methodologically developed by the consulting and training company Proqual Management Institute, in cooperation with the Polish Society Oncology, with the support of the All.Can Poland initiative. The project was carried out in the period August 2019 – October 2020, and the report was presented during the conference of the Ministry of Health, which took place on July 22nd, 2021 at the Lower Silesian Cancer Center.
The aim of the project was to develop and implement methods, standards and processes for the service, diagnosis and treatment of breast cancer patients at the Lower Silesian Oncology Centre. As a result of the work carried out at DCO, the team identified optimal solutions that could also be implemented in other Polish oncology centers, not only those dealing with breast cancer therapy.
This is the first such thorough development of the management and work organization system in an oncology facility, which may contribute to the dissemination of the process approach and to the improvement of the quality and stability of care for cancer patients in Poland.
Link to the report:
http://all-can.pl/data/Standardy_obslugi_BCU_raport_PTO_AllCan_Polska_Proqual.pdf
As part of the promotion of the project "Standards of patient service as a part of the treatment of breast cancer"  on November 16th, 2021, an online meeting was held organized by All.Can Poland together with the Lower Silesian Center of Oncology and Proqual for the directors of selected oncology hospitals. The meeting was attended by 28 participants from 11 oncology facilities from all over the country. The project met with the interest of recipients who were willing to conduct preliminary workshops in their facilities, which will allow to outline an action plan related to the optimization process.