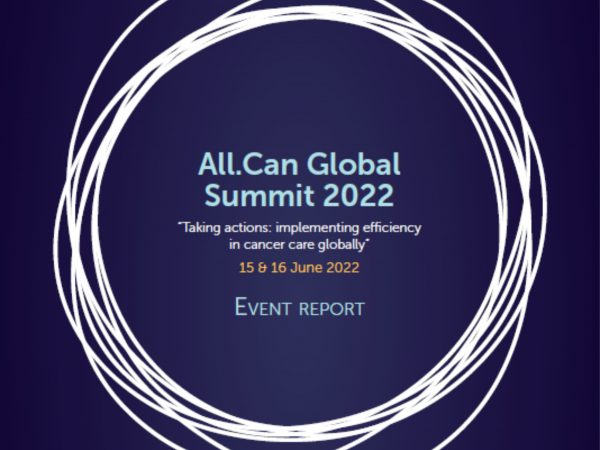 On 15th and 16th June, All.Can held its virtual Global Summit entitled 'Taking actions: implementing efficiency in cancer care globally", where important conversations were unlocked and concrete recommendations on ways to address cancer care inefficiencies were provided.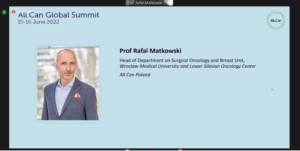 During session: INVESTING IN EFFICIENT TECHNOLOGY Prof. Rafal Matkowski, Head of Department of Oncology Surgical Oncology and Breast Unit, Wroclaw Medical University and Lower Silesian Oncology, Pulmonology and Hematology Center, representing All.Can Poland showcased a project implemented at the Breast Unit in Lower Silesian Oncology, Pulmonology and Hematology Center in Poland, aiming to develop and document the implementation of standard methods for the diagnosis and treatment of breast cancer therapy, going beyond the generally available studies.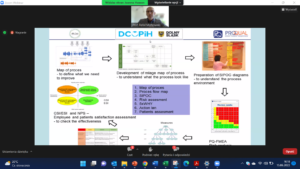 A common problem is the precise division and coordination of tasks between individual entities within the care system and within a hospital. The condition for introducing comprehensive and coordinated oncological care is not only the development of modern methods of cancer treatment, but the efficient organisation of the entire diagnostic and therapeutic process, above all. 
This project offers a process management model which helps optimise diagnosis and treatment of cancer in healthcare facilities and which can be replicated worldwide, with appropriate tailoring, to reflect the specific needs of the region/care unit.
Projects like this illustrate the importance of finding new approaches when it comes to creating efficiency in cancer care.