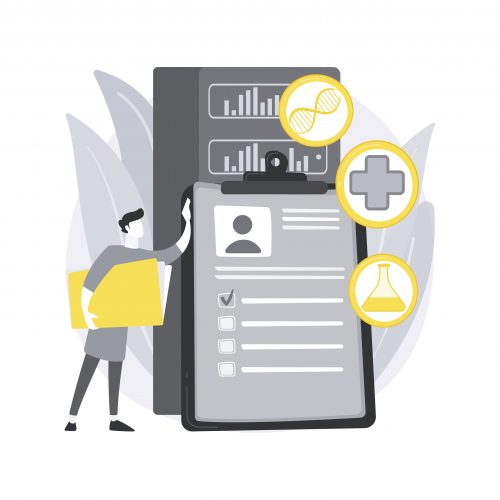 Progress in harnessing data for better cancer care: A European perspective
By Dipak Kalra, President of The European Institute for Innovation through Health Data (i~HD)
http://www.i-hd.eu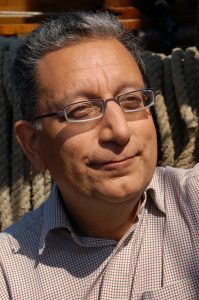 In this blog, Professor Kalra outlines the importance of using health data to drive better care and outcomes for patients. He provides a high-level overview of where we are to date across Europe in advancing the 'data' policy agenda; and what barriers still need to be overcome.
I believe passionately that everybody should make better use of health data. That is not to say that individual health records must be openly accessible, like being published on the Internet – I mean in a protected and anonymous way.
First, patients themselves need to be able to see and use all of the data about their own health, well-being, treatments and investigation results

. This will help people make better informed self-management decisions, make wise lifestyle choices and be empowered to make joint decisions with their clinicians. Many patients have more than one condition being treated at the same time, and clinical teams need to know what each other are doing and planning, so that care is well co-ordinated, and treatments do not clash or cause preventable side-effects.

Second, we must learn from collective patient health data to help optimise care pathways and to ensure each patient gets the best possible outcome. Health systems should make greater use of anonymised data for care and service planning, quality of care, efficiency, understanding unmet needs and public health strategies. There is a real need to use large-scale health data to accelerate research. Some of the projects I and my colleagues are involved in demonstrate how valuable hospital electronic health records can be to help design more successful clinical trials, to accelerate the development and assessment of new therapies, to develop new medical devices and algorithms, smart apps for clinicians and patients to use, and to help discover how to make healthcare more personalised. None of these research users need – or want – to know the identity of the patients whose data are being analysed. They only need de-identified data.
Progress has been significant in protecting sensitive health data – and there are now very strong information security measures that can protect the data privacy of individuals; and equally, allow researchers in the health ecosystem to analyse large volumes of health records without knowing the identity of anyone within the data. Techniques like anonymisation and statistical disclosure controls are advancing rapidly. Data networks are being established across Europe, and in other parts of the world, that allow researchers to perform research queries on multiple data repositories and only receive back the precise numbers they require without providing them with access to the patient records that have been analysed. These are examples among many methods that are now being adopted to enable research to be conducted in ways that safeguard the data protection rights of individuals.
However, limitations in the suitability of a lot of routinely collected health data today make it difficult to take advantage of innovations that could improve the care of patients.
One limitation requiring greater focus and corrective action is poor data quality. Many clinicians struggle with electronic health record systems that are regrettably still clumsy to use and they do not have enough time to make high-quality record entries on their patients. This leads to data with missing values and imprecise codes so that data analysis is either not possible or risks being inaccurate. We must invest in better data quality. This starts by properly valuing health data as a precious resource for all, allowing enough time for data entry into systems that have been well designed for clinicians, and increasingly for patients, to use.
We also need much wider adoption of interoperability standards. Data that is interoperable will enable the actual implementation of patient-centred data exchange so that all clinicians have the up-to-date and complete medication list, allergy list, investigation results, and have sight of all of the conditions and care plans that a patient is on. Many of the standards that are needed to communicate data between systems already exist, some of them were published several years ago, but they are not well embedded within the systems in use today. We need to look carefully at why we have failed to put standards into action. This may again be a matter of getting the incentives right.
We should facilitate patient access to their complete health records, so people may contribute their own collected data to their clinicians, including health outcomes. To do so, we need to invest in apps, wearables and sensors. Alongside this there has to be more investment in data literacy, of course for patients but also for other actors in the health and research ecosystems, as everybody needs to better understand health data, interoperability standards and good data protection practices.
What I find promising is that so many organisations across Europe are actively working on overcoming the challenges that exist in our ability to optimally collect and use data in healthcare. For example, my organisation – the European Institute for Innovation through Health Data – is working alongside many other organisations, European projects and stakeholder communities to help promote the importance of using health data, of data quality, of interoperability standards and of adopting good practices in data protection. Recently we  collaborated with All.Can and contributed our data topic knowledge to their report: Harnessing data for better cancer care.
We want society to be confident about the trustworthy uses of their data that are possible and valuable. We are also promoting openness with the public about the rules that are used to determine which organisations are permitted to use health data and for what purposes, and also openness about the results (the benefits) from having analysed health data.  We believe that the only way to scale up the uses of health data and the societal benefits from health data is to engage all stakeholders in understanding why and how data should be used, what happens when data are used and how the results translate into innovations that improve health and health care for all. We need everybody to champion better, trustworthy, uses of health data!
ABOUT THE AUTHOR:
Professor Dipak Kalra is a health-data champion, working in academia, and across numerous projects and initiatives to drive better healthcare systems and overall, improved patient outcomes, through the effective capturing and use of health data. In his current roles, he works as Professor of Health Informatics, at University College London (UCL); visiting Professor at University of Gent; and current President of the European Institute of Innovation through Health Data (i~HD). Recently, he was a member of the All.Can International External Advisory Committee who provided expertise in the creation of the newly launched report: Harnessing Data for Better Cancer Care.
*Featured image designed by Freepik