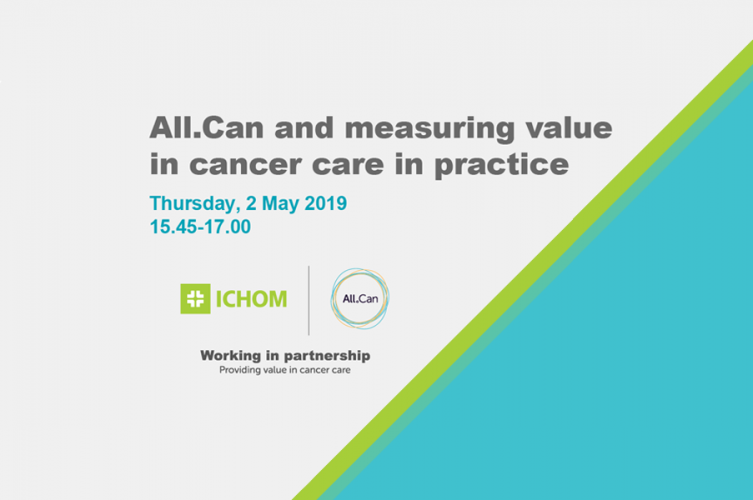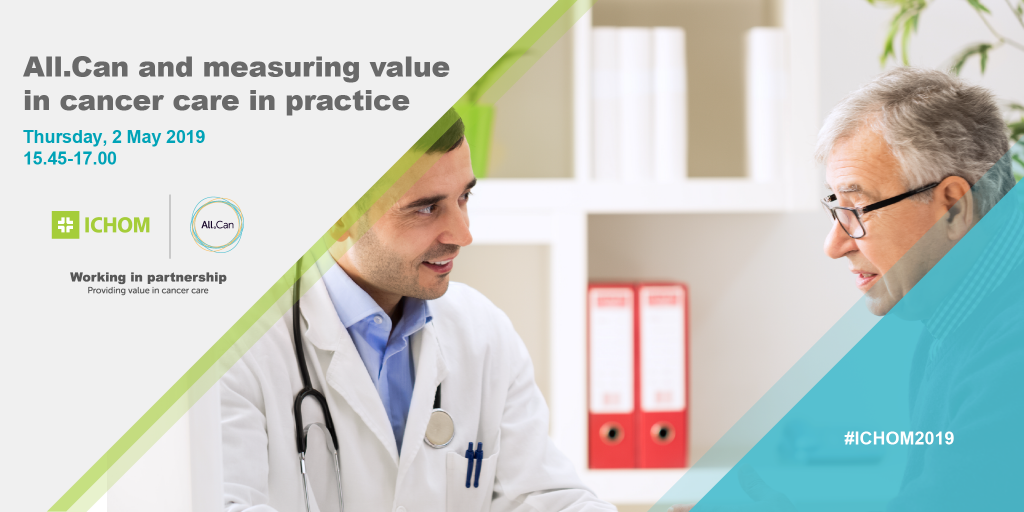 All.Can will be hosting a session at the International Consortium for Health Outcomes Measurement (ICHOM) Conference 2019, in Rotterdam on 2 May.
The session, 'All.Can and measuring the value of cancer care in practice', will look at the importance of value-based care in cancer, to ensure the best outcomes for patients as part of a sustainable care model.
The session will be chaired by Suzanne Wait, Managing Director, The Health Policy Partnership (representing the All.Can secretariat) and Claudia Vaz, Business Development Manager, ICHOM. Other confirmed speakers include:
Jan van Meerbeeck, Professor of Pulmonology and Head of Department of Pulmonology, Antwerp University and Antwerp University Hospital
Francisco Rocha-Goncalves, Director of Healthcare Technologies Management, Luz Saúde/IPO Porto
Gerardine Doyle, Professor of Accounting and Taxation, University College Dublin Michael Smurfit Graduate Business School
All.Can will also have a booth in the main exhibition area to share information about its current projects, and the importance of improving efficiency in cancer care.
The session is part of All.Can's collaboration with ICHOM on the Improving Value in Cancer Care study. This project aims to provide value-based care for patients with breast and lung cancer. The goal is to measure the outcomes and costs associated with lung and breast cancer care, with a view to identifying what contributes to variations in outcomes and overall efficiency.
For further information about the ICHOM Conference, see https://www.ichom.org/events/conference-2019/