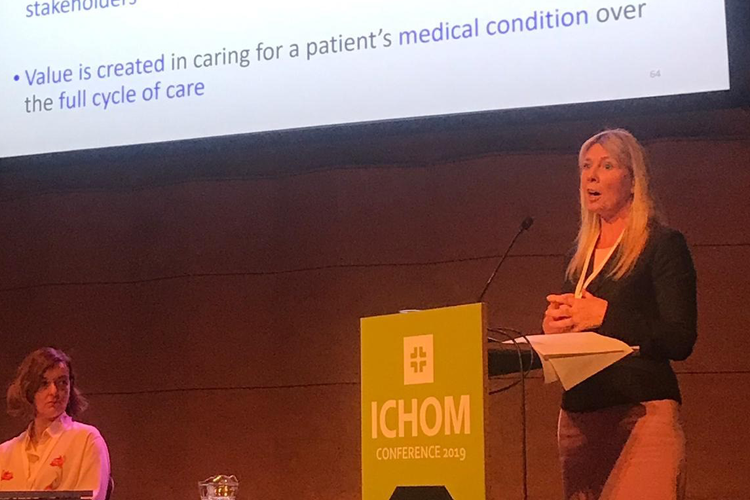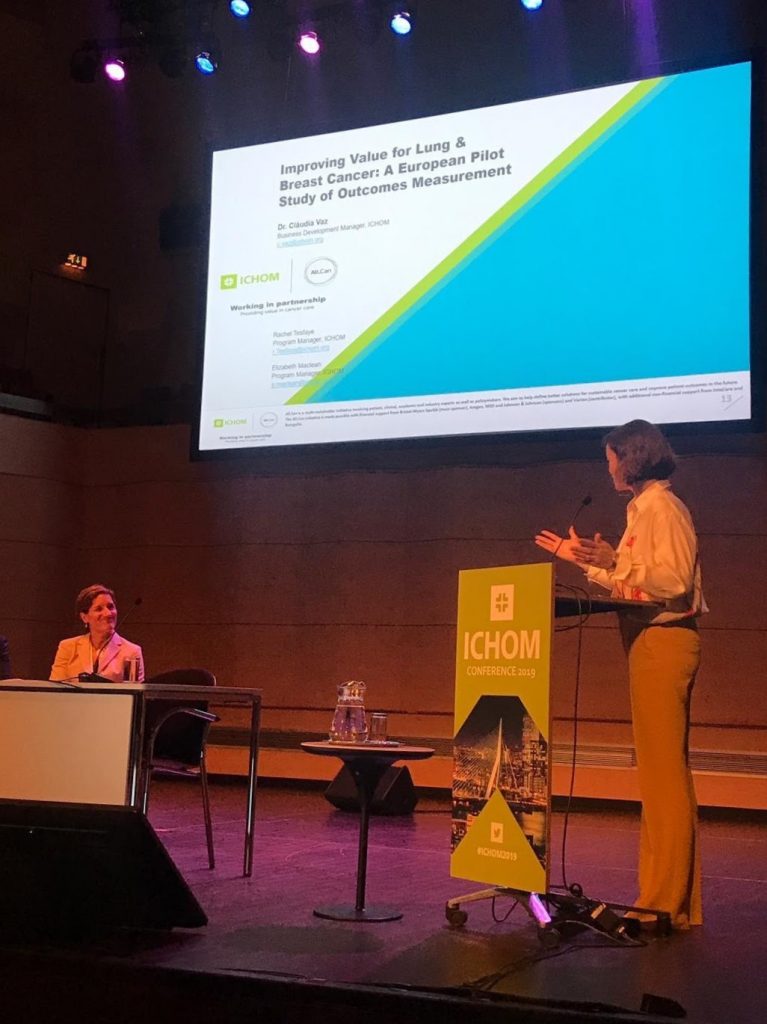 In May 2019 All.Can attended the International Consortium for Health Outcomes Measurement (ICHOM) Conference 2019, in Rotterdam. All.Can received a fantastic introduction in the opening session, with ICHOM co-founder Professor Michael Porter saying: 'Moving towards large-scale projects like the All.Can–ICHOM project is a core part of the future vision of the organisation.'
All.Can also hosted a dedicated session on Thursday 2 May, titled 'All.Can and measuring the value of cancer care in practice'. The session was chaired by Suzanne Wait, on behalf of the All.Can secretariat, and Claudia Vaz, Business Development Manager, ICHOM.
The speakers at the session included:
Jan van Meerbeeck, Professor of Pulmonology and Head of Department of Pulmonology, Antwerp University and Antwerp University Hospital
Francisco Rocha-Gonçalves, Director of Healthcare Technologies Management, Luz Saúde/IPO Porto
Geraldine Doyle, Professor of Accounting and Taxation, University College Dublin Michael Smurfit Graduate Business School.
The session highlighted the role of All.Can as a leading policy initiative focused on improving the efficiency of cancer care. It presented the aims of the All.Can–ICHOM study on improving value in cancer care, and how these aims can be used to improve patient outcomes.
During the session, Claudia Vaz said: 'What does ICHOM want to do next? I think All.Can can provide some of those answers.'
All.Can member Jan van Meerbeck spoke about the development of the ICHOM Standard Set for Lung Cancer and its implementation at Antwerp University Hospital, relaying key success factors and lessons learnt from setting up a study of this magnitude.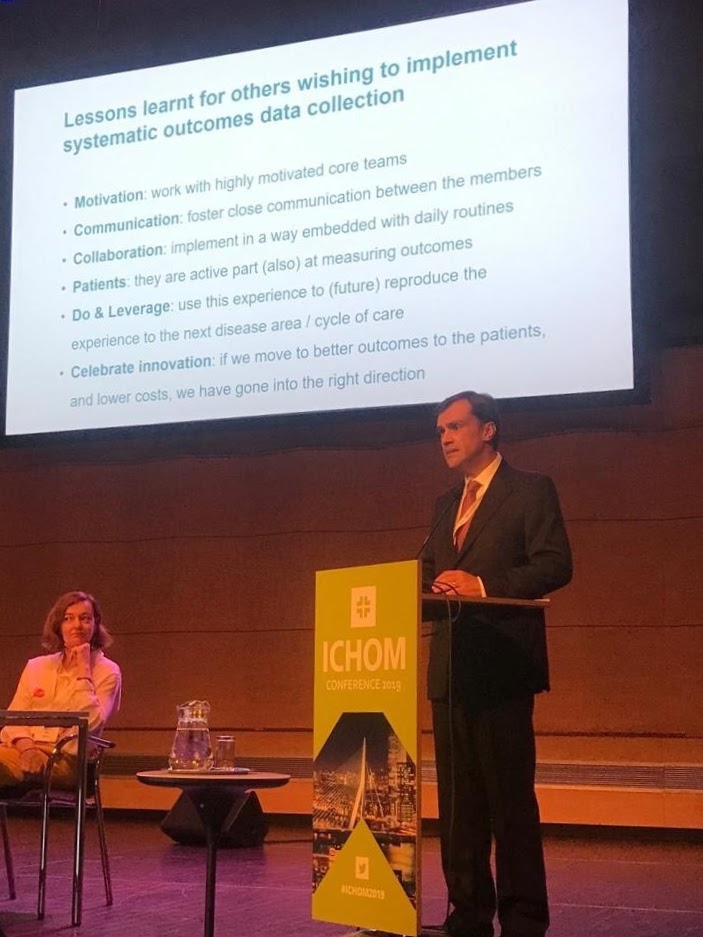 Francisco Rocha-Gonçalves presented his perspective of implementing value-based healthcare at IPO Porto. He explained what the hospital has learnt while implementing systematic outcomes data collection over several years, and what challenges it faced.
Professor Gerardine Doyle then spoke about how to implement cost measurement when trying to establish 'value' assessments in care, saying: 'We need to be willing to use value data to create change, and not let it simply gather dust.'
The session was well attended and provided an excellent opportunity to discuss how to put the vision of value-based healthcare into practice. All.Can also hosted a booth at the conference where it shared details of its current projects and the importance of improving efficiency in cancer care.
All.Can is currently collaborating with ICHOM on the Improving Value in Cancer Care study. This project aims to provide value-based care for patients with breast and lung cancer. The goal is to measure the outcomes and costs associated with lung and breast cancer care, with a view to identifying what contributes to variations in outcomes and overall efficiency.
For more information on the session 'All.Can and measuring the value of cancer care in practice', please download the speaker slides here.