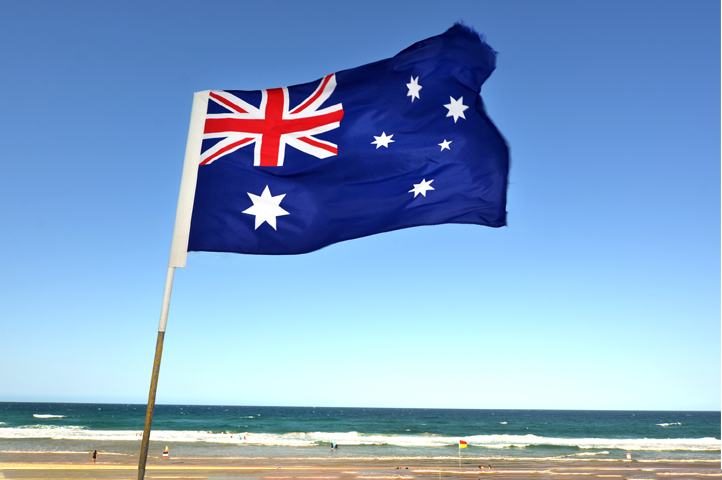 Australia has become the latest country to launch a national All.Can initiative, as leaders across the country's healthcare environment unite to improve outcomes for cancer patients.
All.Can Australia, officially launched on World Cancer Day (4 February 2018), will identify improvements to the cancer patient care pathway through the Australian healthcare system. It will bring together a range of cancer stakeholders to gather insights from the cancer community and sharpen the focus on delivery of care that is truly of value to patients.
All.Can Australia Steering Committee Co-Chair Richard Vines, who advocates for patients with rare cancers, believes the All.Can initiative is a much-needed opportunity for stakeholders to take a closer look at how the health system impacts patient outcomes.
'We are excited to launch All.Can in Australia because it is all about patients and their experiences,' said Mr Vines. 'I've heard many stories from cancer patients who have to navigate complicated processes during their treatment. We plan to identify ways resources can be most efficiently allocated within our current health system, and propose useful recommendations for change so Australian cancer patients get the most value at every point in their patient journey.'
In 2018, All.Can Australia plans to develop a research report that is a system-wide evaluation of Australian cancer care, providing insight into key stages of the patient journey that might benefit from improvement to create better patient outcomes.
The Australian chapter also intends to participate in the All.Can global patient survey that will capture patients' own insights to identify where they see waste and inefficiency occurring in the health system.
In 2017, it was estimated that 134,174 new cases of cancer were diagnosed in Australia.1
All.Can Australia Steering Committee Co-Chair Professor John Zalcberg, whose public health expertise gives him a 'bird's eye' view of the Australian healthcare system, said it was interesting to note that one of the key objectives of World Cancer Day is to encourage and support governments and individuals across the world to take action to improve outcomes for cancer patients.
'This focus on improvement aligns with the goals for All.Can in Australia,' he said. 'There is certainly evidence that positive changes are already being accomplished by All.Can globally.'
References:
AIHW. 2017. Cancer in Australia 2017. Cancer series no. 101. Cat. No. CAN 100. Canberra: AIHW