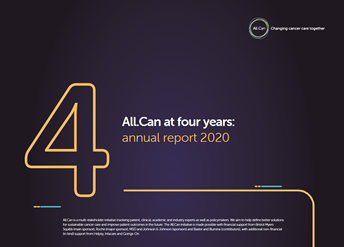 All.Can's annual report "All.Can at 4" is now available for download.
The annual report of All.Can showcases the initiative's achievements and milestones during its fourth year of existence, such as the establishment of the multistakeholder organisation as a legal entity, the revision of the All.Can vision and mission and formulation of strategic objectives, the definition of efficiency in cancer care, the progress on the various projects and the efforts of the All.Can working groups and All.Can national initiatives.
Click here to download the report.