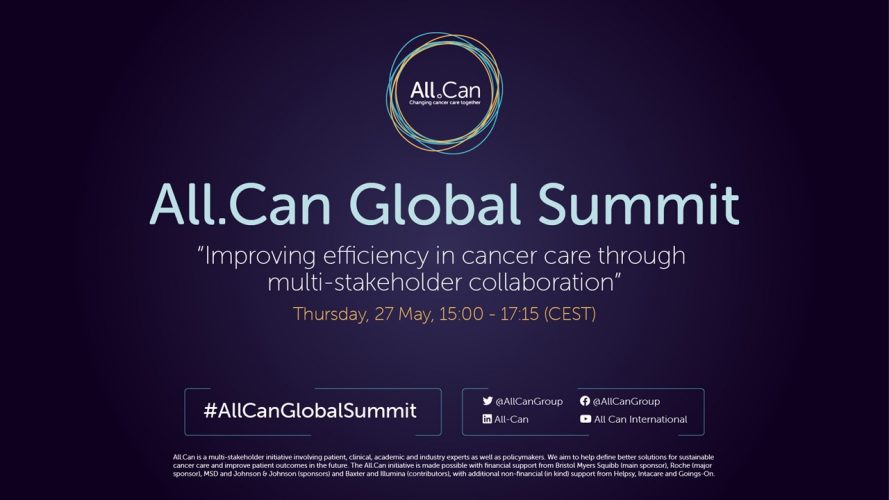 All.Can has published the event report of the All.Can Global Summit 'Improving efficiency in cancer care through multi-stakeholder collaboration', which took place on 27 May 2021. The event report is available for download here:
The Summit brought together over 200 stakeholders from 37 countries and six continents, including patients and patient associations, healthcare professionals, policymakers and public authorities, industry representatives, academics and other experts. Keynote presentations and panel discussions focused on how efficiency can be improved across the cancer care continuum, and how data can best be used to transform cancer care.
The Summit also saw the launch of All.Can's new policy report, 'Harnessing data for better cancer care'. The report assesses how to optimise the collection and use of data across the entire cancer care pathway to improve outcomes for all people with cancer. It also offers policymakers, care providers, patients, and decision-makers forward-looking recommendations on how to ensure that high-quality health data are systematically collected and used to improve care and patient outcomes.
Download the policy report summary
We are grateful to the speakers and attendees of the All.Can Global Summit and we look forward to welcoming the global cancer community to future All.Can meetings.