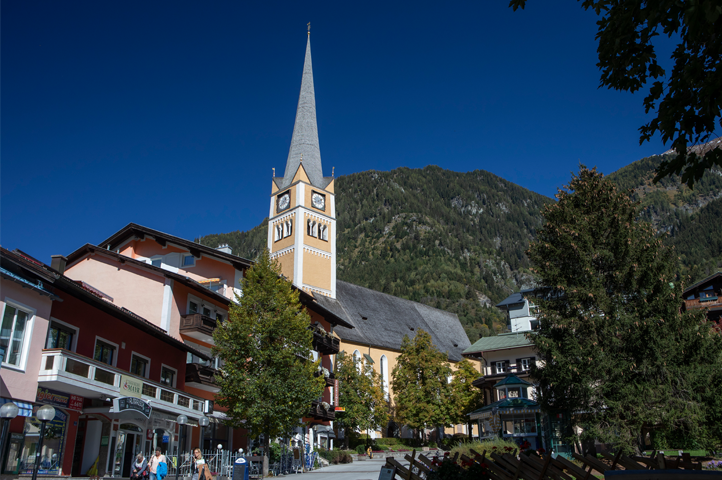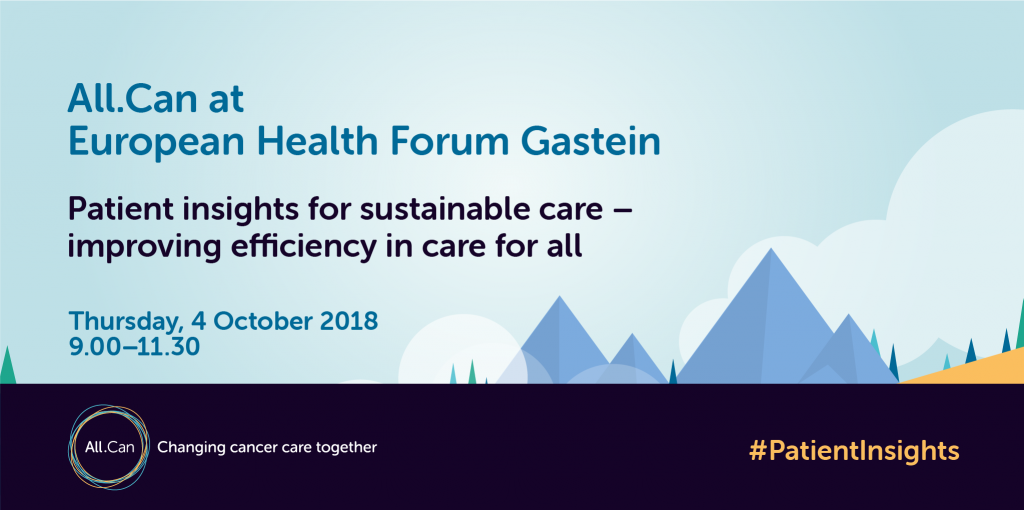 Details have been confirmed for All.Can's session at this year's European Health Forum Gastein on Thursday 4 October.
The session – 'Patient insights for sustainable care – improving efficiency in care for all' – will use preliminary findings from the All.Can patient survey as a basis for discussing the patient perspective on inefficiencies in cancer care. Attendees will be asked to focus on real patient quotes to explore how policymakers and other stakeholders can address the issues that patients have identified.
Beginning with an opening address from Ms Lieve Wierinck MEP (by video), the session will be moderated by All.Can Steering Committee member Kathy Oliver of the International Brain Tumour Alliance.
Daniel Ratchford of Quality Health will then give a presentation on the All.Can patient survey, highlighting the key themes that have emerged from the interim findings.
Following workshop-style discussions among attendees, a panel of speakers will consider the ideas generated during the group discussion. The confirmed panel features:
Dirk van den Steen, European Commission DG Santé
Stefan Gijssels, EuropaColon
Yolande Lievens, European Society for Radiotherapy and Oncology (ESTRO)
Zeger Vercouteren, Government Affairs and Policy, Johnson & Johnson EMEA
Xavier Franz, Director Government Affairs – Western Europe, Varian.
The session takes place on Thursday 4 October at 9.00–11.30 CET. For more information or to register for the session, please visit https://www.ehfg.org/
This story was updated on 27 September 2018 as the speaker from Varian was changed.