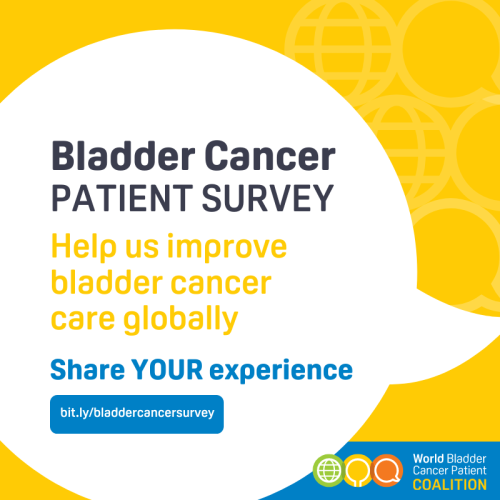 The World Bladder Cancer Patient Coalition (WBCPC) launched the first-ever global bladder cancer patient experience survey. The survey represents a collaborative effort between the WBCPC and its 11 member organisations from around the world.
Patient and carer experience data help to identify what is important to them, and in turn, drive patient-centred care improvements. Yet currently, this data is lacking and there's an urgent need to fill this evidence gap.
"We will fill this knowledge gap and amplify the voice of bladder cancer patients and carers, by quantifying patient experiences and preferences on a global scale. These insights will help us as a global patient organisation to align our work with patient needs, and champion their views to drive care improvements using evidence-based advocacy."
Dr Lydia Makaroff, President of the World Bladder Cancer Patient Coalition.
The survey covers the entire bladder cancer patient pathway – from symptoms, screening, diagnosis, treatment and care, to follow-up and survivorship. The survey is global and is currently available in Arabic, English, French, Italian, Japanese, Portuguese, and Spanish and will be shortly available in Hindi, Norwegian, Polish and Russian.
We invite All.Can members and national initiatives to share the Global Bladder Cancer Patient Survey with your network and local communities. With your help, we can reach more people affected by bladder cancer. You can also download and use our dissemination materials, which are also available in 11 languages.
Find more information about the survey here.