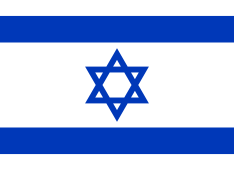 All.Can International is pleased to welcome All.Can Israel as its 18th national initiative.
All.Can Israel will aim to connect diverse stakeholders to identify ways to optimize the efficiency of cancer care by focusing on what matters to patients and their families, and strive to provide evidence-based policy solutions to improve cancer care.
As a first step the initiative will start to registration process to become a legal entity in Israel, and then build a strategy in collaboration with all members and stakeholders. Besides the plan to grow the membership and overall awareness of All.Can Israel, the group intends to conduct a patient survey in 2021.
Orit Botzer, representative of All.Can Israel states: "We are proud to be a part of All.Can and be active in the mission to promote equal, high quality and efficient cancer care to patients in Israel. I believe in the diverse members we have in All.Can Israel and that together we will be work to learn where there are gaps in cancer care and bring the best solutions to decision makers for the patients."