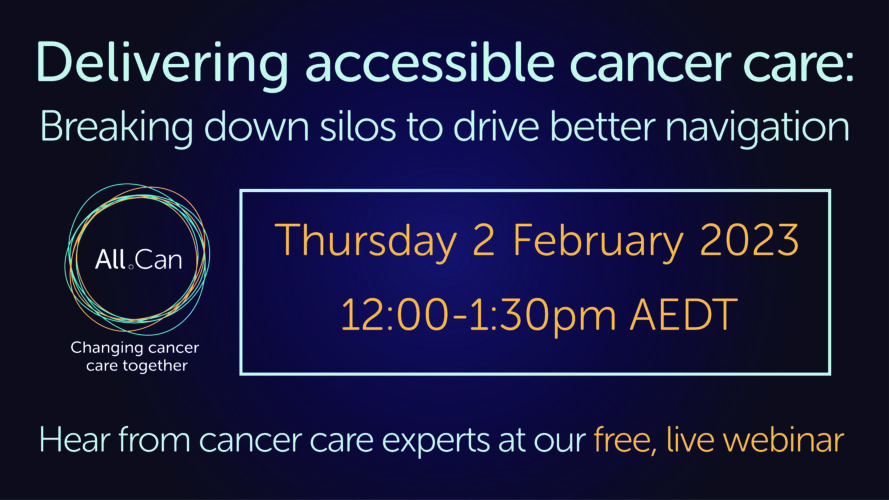 Ahead of World Cancer Day, All.Can Australia brought together Australia's most prominent thought leaders to tackle the issues around cancer care navigation in Australia. Cancer outcomes in Australia are among the best in the world, but these outcomes are not experienced equally by all Australians.
Hear from a panel of speakers as they examined the need to adopt innovative ways to improve navigation in cancer care and explore exactly how to create greater synergies so all Australians, especially those in remote communities, can overcome cancer care navigation challenges.
KEY DETAILS
Special address by The Hon Mark Butler MP, Minister for Health and Aged Care
Hosted by

Bill Petch

and Christobel Saunders, Co-Chairs All.Can Australia
Facilitated by Sophie Scott, Broadcast journalist, speaker, author
Speakers:

Insights from Eduardo Pisani, CEO of All.Can International
This webinar was proudly sponsored by MSD and Bristol Myers Squibb.