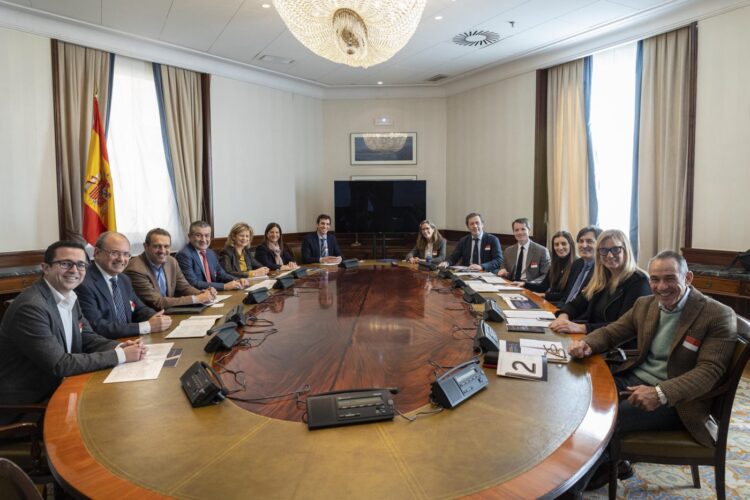 All.Can Spain conveys the urgency of accelerating cancer diagnosis to the Health spokespersons of the Congress of Deputies
In the framework of World Cancer Day, the Scientific Committee of All.Can Spain has presented its first report to spokespersons of the Health Commission of Congress, conveying the patient's main concerns, and highlighting the eight recommendations identified to overcome the fragmentation and lack of coordination that still exists from the suspicion of cancer to diagnosis.
The meeting was attended by the health representatives of the main political parties in Congress, who were particularly grateful for the celebration of this event, reinforcing the bridges between the leading initiatives in the fight against cancer and the people's representatives, favouring the exchange of ideas and proposals for improvement.
Following the meeting, and to this date, two parliamentary groups have already presented parliamentary initiatives including some of the Report's recommendations and identifying All.Can Spain as reference in knowledge generation and solutions provider. Thus, the Platform consolidates its leading role in serving public institutions, the health care system and, most importantly, patients unattended needs.