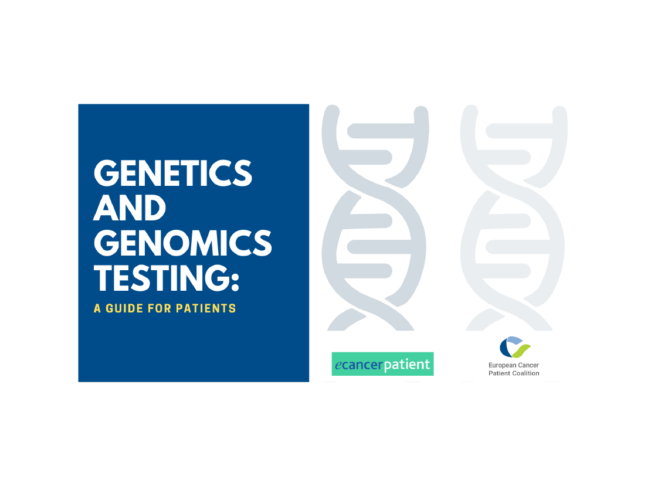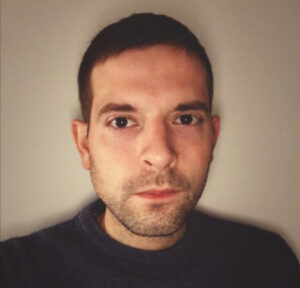 By Francesco Ugolini
Communications and Partnership Officer
European Cancer Patient Coalition
Genetic and genomic tests are ushering a new era in cancer prevention and treatments. While the opportunities are many, for cancer patients and their families it is sometimes difficult to navigate a world made of highly technical words and multifaceted medical and ethical implications.
On Monday, 25th of April, ecancer and the European Cancer Patients Coalition (ECPC) launched a new digital platform to provide patients with a comprehensive resource on genetic and genomic tests to help them understanding their potential and inherent challenges. The e-module is available here in five languages, Italian, English, German, Spanish and French.
Supported by Janssen, Daiichi Sankyo, and Roche, the new digital resource aims at improving the awareness and understanding of genetic and genomic testing for cancer patients, their families, and caregivers. Learning how genetics play a role in cancer risk and how likely your family is to have inherited predispositions to certain cancers might help patients and their families make an informed decision on whether to take it or not.
A one-stop resource to help patients and their families
Five free e-learning modules will provide people with clear-cut explanations of the opportunities and implications of taking these tests: not just a review of key terms but a walkthrough in their mechanics and significance of the results.
The modules are designed to address key questions people might want to ask themselves before getting tested and others they might want a doctor to answer. From the implications a positive test might have to family members to the next steps a person might take, a module will make sure people might have all their concerns covered.
This is particularly important when it comes to the cultural and ethical implications these innovative technologies might ensue. To help people understand it, a module is fully dedicated to shedding light on what data are collected, how they are used, and what safeguards are in place to ensure patients' data and privacy are protected.
Casting light on future breakthroughs
While in early stages, genetic and genomic tests have opened new perspectives for cancer prevention and treatment. For this reason, a module will offer users a preview of what might come next and a first look at a future when genetics and genomics will offer better screening.
Among them, the module tackles the use of personalised and risk-stratified screening and testing of family members of cancer patients, prenatal testing, repurposing drugs, and advanced precision care.
If understanding and treating cancer is critical, so is addressing the concerns and the questions of patients and their families. By joining forces, ECPC and ecancer will make sure every single person will have the resources to make informed decisions and raise awareness on the topic.