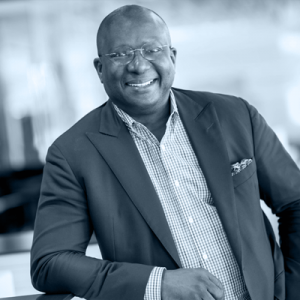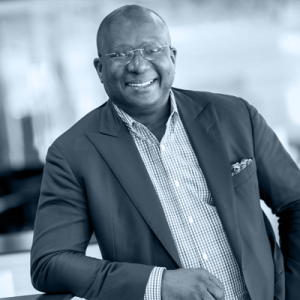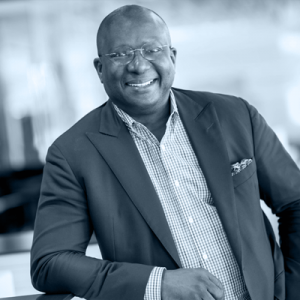 Author: Amadou Diarra
Senior Vice-President, Global Policy, Advocacy & Government Affairs, BMS; All. Can Board Member
The upcoming 2022 All.Can Global Summit provides a timely opportunity for the cancer community to reflect upon the policy recommendations to improve efficiency in cancer care outlined in All.Can's recently launched Policy Blueprint. Reflecting is just the start; moving forward we need to build on those recommendations and develop sustainable solutions to shore up cancer screenings and allocate resources to concrete actions that address ineffective and disrupted care.
We, at Bristol Myers Squibb, believe that everyone should have a fair and just opportunity to be diagnosed, treated and to survive cancer, regardless of where they live. Driving more efficiency across the care continuum by investing in smart care and focusing resources where they matter most is central to improving health equity in cancer care. We are actively partnering with the global cancer stakeholder community through All.Can to identify inefficiencies and evidence-based best practices to improve care delivery.
As we approach the All.Can Global Summit, against the backdrop of the COVID-19 pandemic that has exposed weaknesses in our health systems and caused significant backlogs and blockages in cancer care, we must collectively prioritize solutions that address these urgent issues to make cancer care more resilient and efficient. Such solutions require the consideration of a few important elements.
First, we must take steps to extend screening for cancer and to promote earlier diagnosis. Delays translate into poorer outcomes for patients and potentially increased costs. There is increasing evidence collected through All.Can that inefficiencies begin even before treatment in many countries. For example, inaccurate and late diagnoses have been identified[1] as one of the top areas of waste and inefficiencies in Canada, while evidence[2] from Colombia found that cancer diagnosis can take as long as one year, with only 25% of patients being diagnosed within the first month. To add, there are estimates[3] that approximately one million cancer cases may have gone undiagnosed across Europe due to interrupted screening programs during the COVID-19 pandemic.
All.Can has identified several local best practices that can be replicated and scaled to improve diagnosis. For example, Macmillan Cancer Support developed a Cancer Decision Support (CDS) tool calculates a person's risk of having an undiagnosed cancer based on symptoms, medical history, and demographic data, and helps primary care physicians to consider whether further testing or specialist referral is needed. For 19% of patients, GPs reported that they would not have taken further action had they not used the CDS tool. However, we also need policies that address diagnosis inefficiencies through improved screening. Fortunately, some regions are starting to recognise this need and are taking actions. For example, in the EU, the European Commission is putting forward a new Cancer Screening Scheme supported by EU funds and is updating the Council Recommendation on Screening – that provides an opportunity to extend current screening targets of breast, colorectal and cervical cancers to include additional cancers. Should this be agreed, we hope other regions and countries across the world will follow suit.
Second, we should continue to work together to identify practices and technologies that are inefficient and redirect resources towards innovations that deliver the best outcomes for patients. As the All.Can Policy Blueprint recommends, we should implement agile regulatory and policy frameworks, value-based healthcare approaches, and specific measures that support equitable access to efficient technologies for people with cancer. We must also continue learning from local best-practices, which teach us that efficiency gains come in many forms – including through simple solutions. In Paris, the George-Pompidou Hospital initiated the PROCHE program, which improved the oncology care process for patients by assessing possible side effects of treatment and patients' readiness for chemotherapy before they arrived for their next appointment. This procedure led to fewer patient-reported side effects from treatment, such as pain and fatigue, but also helped save and free up hospital resources (50% shorter hospital sessions, reducing drug waste by 50% and overall savings in treatment costs). 
Finally, we must be reminded that care for patients is multifaceted and is a shared responsibility that requires seamless alignment and partnership from start to finish between a number of actors including governments, healthcare providers, payers, device and treatment manufacturers. 
The All.Can Global Summit provides an opportunity to build on existing policy recommendations to outline further needs, projects, and initiatives leveraging recent learnings.
[1] https://www.all-can.org/wp-content/uploads/2022/02/Optimizing-Diagnosis-in-Canadian-Cancer-Care_All.Can-Canada-Report-compressed.pdf
[2] Infographic, CANCER DIAGNOSOS IN COLOMBIA CAN TAKE UP TO A YEAR, 2022
[3] European Cancer Organisation. Time To Act: European Cancer Organisation calls for urgent action as one million cancer cases are undiagnosed in Europe due to Covid-19. 2021. Available at https://www.europeancancer.org/timetoact